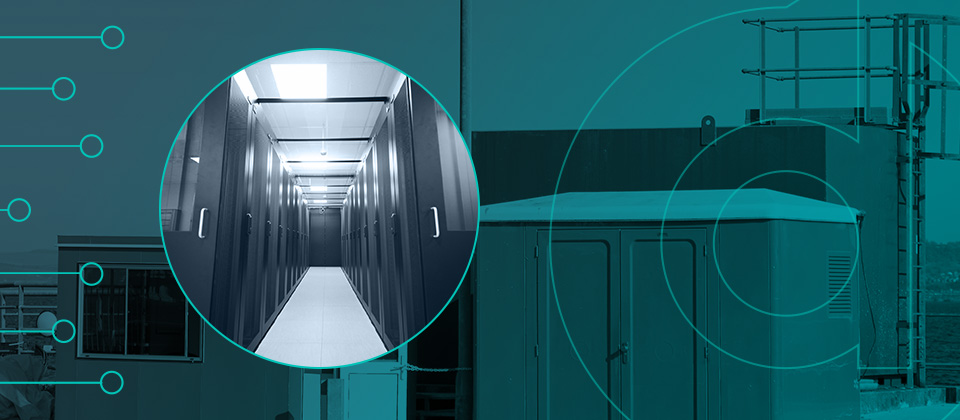 The information technology (IT) world is constantly evolving and reaching new heights, and data centers are no exception. Data centers were once on-premise, centralized facilities that housed all the physical and digital data infrastructure. Now, with the influx of portable, self-contained modular data centers, organizations can have greater flexibility and scalability when it comes to how they accommodate their data.
What Are Modular Data Centers?
A modular data center is a compact and portable collection of all the key components of a traditional data center, including:
Servers
Networking equipment
Cooling
Storage
Setting up a traditional data center may require construction, long lead times, larger budgets, more energy and a lot of space. Opting for a self-contained modular setup allows you to get the data center capabilities you need now without all the fuss. They can meet the immediate needs of your IT department with an integrated and highly adaptable infrastructure.
Many portable data centers are containerized, meaning their equipment is organized into a shipping container you can easily transport from place to place, saving your operation time and energy.
When designing a modular data center, you need to consider how your operation may grow in the near future and if your unique data needs will shift. It can be advantageous to leave room for expansion.
Why Consider a Modular Data Center?
There are many reasons why an organization might be interested in modular data centers. Often, they require large-scale computing power but have limited time, money or space to meet their changing needs.
Since modular data centers are portable, you can quickly add them to your existing setup without devoting a lot of time and energy. This also means they do not take up a lot of space, which is highly beneficial when dealing with small or overcrowded IT zones.
Building a traditional data center can also be expensive. Organizations without the financial bandwidth to invest in elaborate setups can get what they need by introducing a new modular data center.
Another key reason to consider a modular data center is to keep up with the changing IT landscape. Experts projected the global spending for data center systems in 2023 would reach $222 billion. As more businesses invest in modernizing their data infrastructure, a modular data center can help your organization stay on the cutting edge.
Who Utilizes Modular Data Centers?
A wide range of organizations across different industries can benefit from having a modular data center, including:
Emergency relief
Financial and banking institutions
Government agencies
Disaster recovery providers
Military units
Ultimately, if your organization has growing data computing needs, a modular data center could be right for your operations.
Advantages of Modular Data Centers
Modular data centers can provide your organization with a wide range of benefits.
Save on Costs
A modular data center is significantly less expensive than a traditional setup that may require construction and weeks of building to complete. Modular options are also smaller and cheaper to power.
They are more energy efficient than traditional data centers, leading to lower utility bills. Since they are built with standardized components, they are more affordable and easy for manufacturers to assemble.
If your organization has a tight budget and growing data demands, a modular data center is a cost-effective solution that can transform your operations.
Optimize Your Available Space
For many organizations, space is a limited resource. They must find ways to maximize the area available to them without overcrowding. A modular data center is a great solution when you need additional power but do not have the square footage to expand on a static data center.
Enjoy Simple Implementation
Another key advantage of modular data centers is their simple implementation. Because these systems are preassembled, they make it easy to power up right away. The portable data center is assembled off-site and delivered to the organization's location. This means no on-site construction, downtime or interruptions for your operation.
Modular data centers are also designed to accommodate various server changes and updates, including cloud computing, for easier implementation.
Easily Add More Computing Power
A modular data center is ideal for an organization that requires additional computing power but does not have the space or budget to expand on a permanent setup.
Portable data centers allow you to easily keep up with rapid expansion and maintain operational efficiency while adding additional data infrastructure.
Enhance Your Data Backup Systems
Power outages and blackouts are becoming more common in the United States. Having reliable and effective backup systems in place for your organization's data is essential for avoiding data loss and interruption if you lose electricity.
A modular data center and a backup power generator can enhance your disaster recovery strategies and keep your operations afloat until the power returns.
Important Considerations for Modular Data Centers
Be sure to explore the following factors if you are interested in introducing a modular data center to your organization:
Compliance: Modular data centers must comply with various standards, including those set forth by Underwriter Laboratories and the National Electric Code. You'll want to work with a provider that has the experience and industry certifications required for meeting applicable regulations for your business.
Cybersecurity: Protecting your important data should always be top of mind. When you are working with a modular data center, it is essential to have the right threat detection and cybersecurity defenses in place.
Customization: When choosing a modular data center provider, look for an option that offers customization to support your organization's unique data and IT infrastructure needs.
Customer service: Partnering with a modular data center services provider that offers exceptional communication and assistance will help your organization get the most out of your systems. Be sure to ask about availability and how quickly they respond to questions or concerns before getting started.
Contact DataSpan to Learn More About Modular Data Centers
For nearly 50 years, DataSpan has provided our customers with unmatched technology solutions. We have all the data center IT services you need to optimize your setup and meet your growing demands.
Whether you are looking to build new, rebuild your current data center, make a few upgrades or clean your existing setup, DataSpan has the qualified specialists to help you at every step. We can also assist you with the design and implementation of a modular data center when you need additional computing power.
Are you interested in learning more about our customized technology solutions? Contact DataSpan to get started today.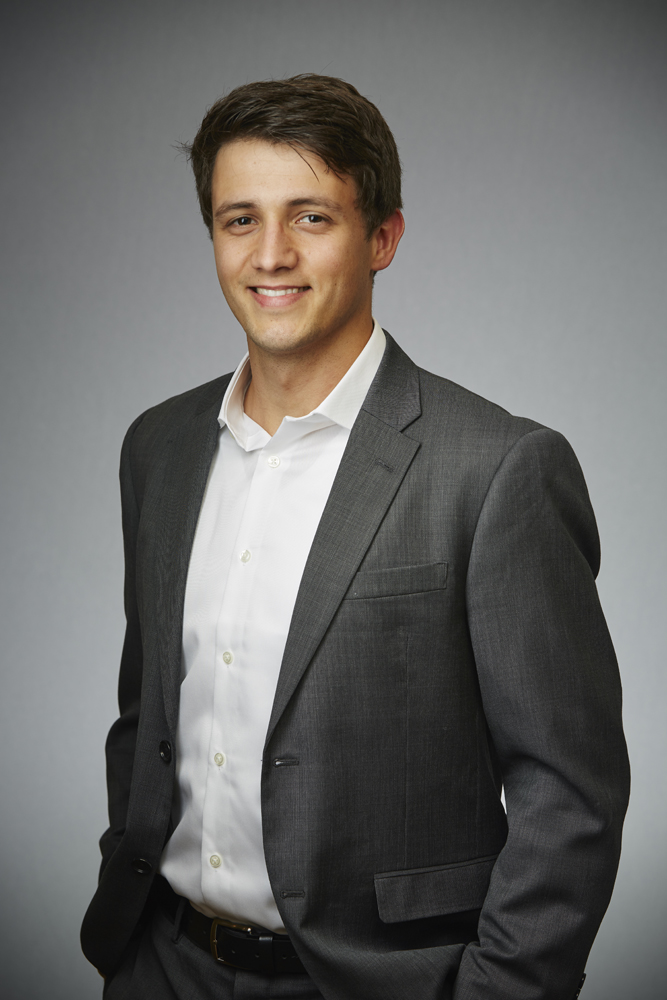 Alex von Hassler's long term focus is the continued testing, learning, and deployment of modern IT solutions. During his years as a DataSpan team member, his responsibilities grew from managing Salesforce CRM to improving system security, creating marketing initiatives, as well as providing continued support to the highly motivated and experienced team in an ever-changing industry. As DataSpan evolves to provide the best-fitting IT solutions to its customers, Alex von Hassler continues to hone his skills in the world of web-based ERP systems, security, and best customer engagement practices. Empowering such a dynamic team with the right tools provides him with enormous gratification.