Turn-key data center cooling solutions from design to installation.
Data Center Cooling and DataSpan
To properly operate today's information technology equipment, it's important to understand the environmental challenges that affect it in order to choose the right data center cooling solution for your facility. The three biggest threats to servers and related equipment are heat, humidity levels and contaminants, such as dust. Now, let's take a brief look at how these factors can adversely impact sensitive electronic equipment.
In general terms, data center equipment generates heat. If that heat is allowed to build up, servers will either shut down or, if they operate at higher-than-recommended temperatures for extended periods of time, their lifespan will be shortened. Along with heat, if the humidity levels inside a data center aren't kept under control, high humidity can result in condensation buildup and corrosion of equipment, while low humidity levels can result in electrostatic discharge or ESD.
In addition, contaminants such as dust are more likely to settle on equipment in high humidity, which can cause reduced heat transfer by leaving components coated in debris. In the specific case of zinc whiskers, which are often found collecting around raised flooring tiles, the whiskers can become airborne. Their conductive nature leads to shorts inside data center equipment, resulting in costly unplanned shutdowns.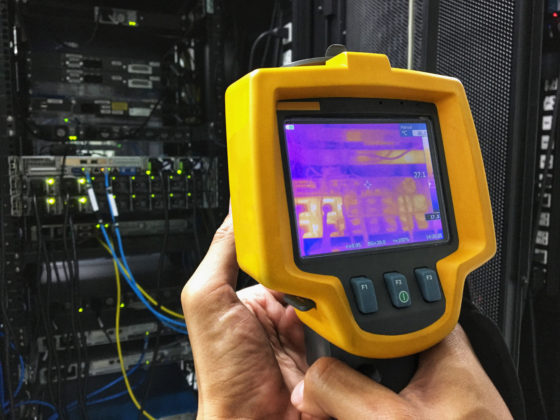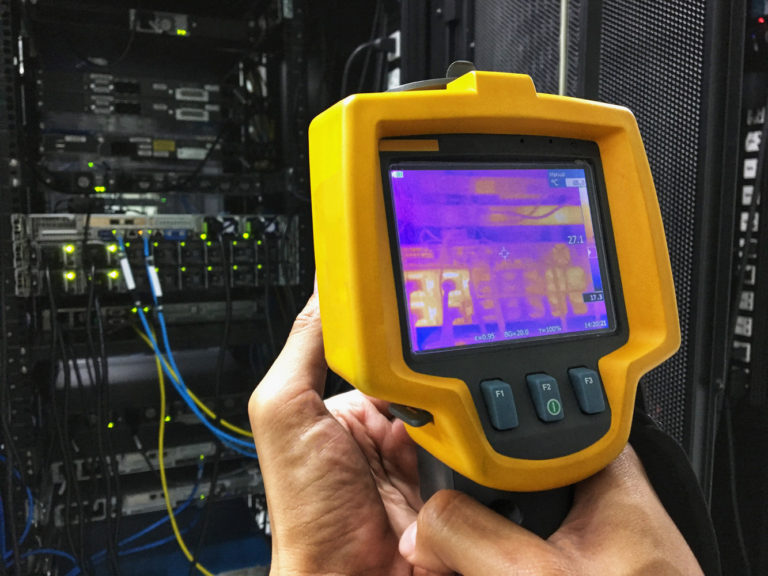 Of course, the way to create a healthy environment for both your data center equipment and personnel is to work with a data center cooling expert like DataSpan. We understand the challenges modern data centers face because we've been helping optimize data centers' operations for more than four decades. Thanks to our extensive experience, we have the expertise to design, install and maintain a data center cooling system that's the best match for your needs today — while at the same time being scalable for your future needs as your company grows.
How to keep your Data Center Cool
Effectively cool your data center, IDF or MDF rooms with the latest cooling technologies from DataSpan. Possible solutions include in-row, down-flow, ceiling mounted, rack mounted and portable options to meet every sized room and capacity need. Systems can be designed to take advantage of "free" cooling when climate conditions allow. In short: We deliver customized cooling systems designed to meet your goals.
What We Offer
DataSpan Services & Advantages include:
Air Flow Management
Blanking Panels
Ceiling Cooling
CFD-Computational Fluid Dynamics Studies
Chillers
Cold Aisle Containment Systems
Hot Aisle Containment Systems
Cold/Hot Aisle Containment
Cooling System Design and Installation Services
Directional/High Flow Floor Tiles
Down Flow Cooling
In-Row Cooling
Portable Cooling
Rack Door Heat Exchangers
Rack Mounted Cooling
Efficient Data Center Cooling
Improved Equipment Uptime
Industry Recommended Best Practices
Maintain Optimal Cooling Environment
Reduced Energy Costs
Potential for Utility Rebates
Scalable for Future Growth
DataSpan for the Best in Data Center Environmental Management
Reduce downtime with DataSpan cooling systems. We've been working with data centers since 1974 to deliver trusted turn-key solutions for maximum performance and reliability. We'll always work around your schedule to complete installations and maintenance in a manner that's the least disruptive to your operations. Nights, weekends or holidays — we're prepared to do what it takes to get the job done at no extra cost to you.
To learn more about our extensive data center cooling solutions and which type would be a good fit for your needs, contact us today.