Data Destruction Services
Turnkey Data Destruction and Eradication Services
Today, businesses are generating and collecting more data than ever before. And when the time comes to destroying excess, old or duplicate data, how that process is carried out is as important to the health and security of the organization as its current systems for data access and storage. Fortunately, with more than 40 years of experience in providing secure data destruction services, DataSpan fully comprehends the specific needs, sensitivities and risks involved when it's time for businesses to destroy their and their clients' data.
Our Services Include Tape, Hard or SSD Drive Devices
Eliminate your concern about data security or exposure for all your data media devices now and in the future. DataSpan offers turnkey customizable services to securely store, inventory, pack, erase, wipe/sanitize, degauss or destroy all data tape, HDD/rotary or SSD/solid state and flash drive media. We can lease or sell secure storage containers to stage your devices until a cost-effective quantity is ready for a service call.
DataSpan provides onsite or offsite secure solutions across the US and the globe utilizing NSA (National Security Agency) and all other government certified eradication or destruction services to meet your requirements. Our network of certified partners and expertise in the industry allows us to utilize the best and most effective resource to meet your internal company objectives. We ensure the service meets all local government and environmental guidelines from the beginning to the end of the project.
With DataSpan, your data's destruction is carried out to meet whatever privacy regulations your business must adhere to — including local, regional, national or international standards. Perhaps you're a leading healthcare provider that needs to destroy outdated hard drives to meet HIPAA-compliance or a major accounting firm looking to destroy backup tapes to meet all requirements of the Sarbanes-Oxley Act. Whatever your business is, working with DataSpan to manage your data and hardware's handling and destruction is one of the most prudent business decisions you can make.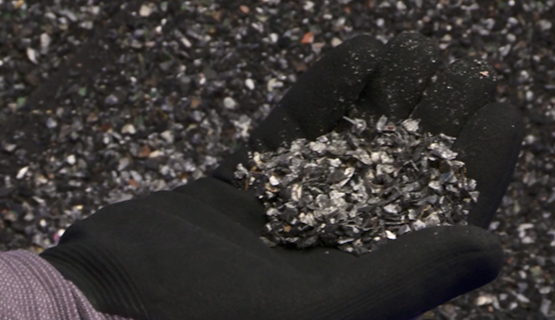 When you choose DataSpan, you choose peace of mind. Corporations constantly appear in the headlines due to mishandling or breach of their data or their clients' data. If you hope to avoid legal and financial ramifications, as well as the PR fallout that's sure to follow, data destruction must always be carried out by a company certified by the National Association for Information Destruction — or NAID. At DataSpan, we not only perform all of our on- and off-site data destruction services to meet NAID requirements, but we're also a fully recognized member of the association.
HIPAA Data Destruction — Special Considerations
Since the advent of electronic patient health records and Congress passing the Health Insurance Portability and Accountability Act — or HIPAA — major health care providers and other organizations that handle patient information face strict regulations concerning the destruction of equipment used to store that data. And for organizations found in violation of these regulations, the fines and penalties can be steep.
Consider some of the following HIPAA data handling and destruction requirements — all of which DataSpan can help you accomplish while keeping you in compliance:
All to be disposed of electronic media that contains patient information must be made "unusable and/or inaccessible."
If an outside service is hired to perform data destruction, a written contract must be made that clearly stipulates the parameters of the service.
Any digital media entering or leaving a covered entity's custody must be inventoried and properly reported.
Manage your Data Security and Exposure Risks
DataSpan Services & Advantages
US and Global Reach

Turnkey handling, inventory and Reconciliation Services

Onsite Data Destruction

Degaussing and Crushing Services

Onsite Drive & Tape Wipe Services

Onsite Tape Wipe Services

Wipe Services Creating Valuable Re-use or Buyback Options

Onsite Shreding in Both U.S. and Global Sites

US and Global Certified Partners

Downstream Approved Recycling

Meet NSA and NIST 800-88 Requirements

HIPAA and DOD Compliant

HIPAA Compliant Hard Drive Destruction

Standardized Sign Off and COD Forms

Member of NAID and Data Protection Association

Additional Data Center Products & Services
Data Media ITAD Experts
Ability to meet Destruction Goals
Establish Secure Process and Procedures
Cost Effective Standardized Solution
US and Global Partner Solutions
Customized Solutions for all Requirements
One Point of Contact
Learn more about data destruction in some of our latest posts: