Data Center Products & Services
We solve our clients' business challenges by delivering customized technology solutions for data center optimization. No matter how large your need for data center services may be, our expert team can take care of it. As a trusted provider of data center solutions to Fortune 1000 companies, DataSpan will help you create and maintain reliable data center infrastructure. Explore all of our products and services below.
Data Center Products
You need your data center to run smoothly, efficiently, and without interruption. Our data center products ensure that outcome through a mix of the latest technology and expert implementation.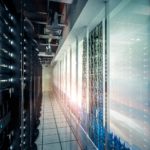 Maintaining the proper levels of airflow and cooling in your data centers is vital. Improve your equipment intake air temperature, and create an optimized and efficient data center environment.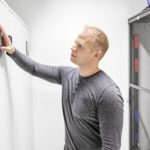 Keeping your equipment cool ensures reliability and uptime. Our turnkey cooling solutions can not only maintain high-level performance, but also save you money from design to installation.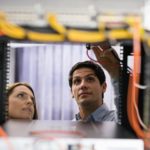 Handling the power load of your data center is simple with our custom solutions.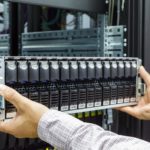 Finding the right sized racks and enclosures for your equipment can be daunting, but DataSpan delivers clean and reliable power to your critical IT load and network rooms to ensure uptime.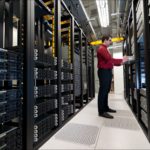 We offer computing help and essential products for everything from servers and server management to desktops and laptops, including UCS, VMware, KVM, consoles and accessories.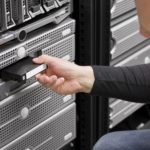 We provide new, high-quality tape,the latest in new tape media manufactured to the highest industry standards for quality. We also offer re-certified tape guaranteed to the highest quality standards, and also offer re-certified tapes that are guaranteed to function at the level you need them to.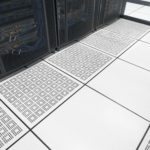 Specialized, raised floor tiles for your data center can maximize airflow and efficiency and minimize problems, including those caused by debris.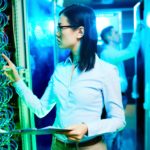 Haphazard and unlabeled cabling can be disastrous when problems arise or when you need to move equipment, which is why our structured cabling solutions are so widely used.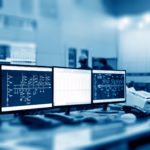 Your data center engineers need top-flight comfort and accessibility to your servers, and our technical furniture solutions offer just that, every time.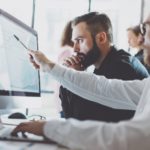 Once your data center is up and running, your work isn't over. You need actionable insight into every aspect of your data and equipment, which is what our DCIM products provide.
Data Center Services
When you need to build, re-build, improve, or just clean your data center, DataSpan's services and highly-qualified specialists are here for you. Learn more about our data center services below.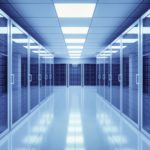 No matter how good your filtration, airflow, and cleaning may be, debris and dust will still creep in. We offer comprehensive data center cleaning solutions to maintain peak performance.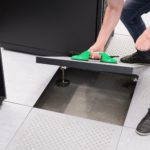 We have been installing, strengthening, leveling, and replacing raised access flooring for over twenty-five years and offer a full range of flooring services to ensure you never have to worry about your flooring system again.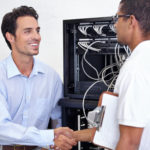 Comprehensive ITAD solutions, including data destruction, recycling of IT assets, value recovery and more, while adhering to stringent privacy, environmental and security regulations.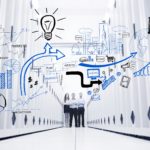 Moving some of your equipment or an entire office's technology to a new facility is a big job, one made much easier with DataSpan's knowledgeable, efficient staff to guide you through the process.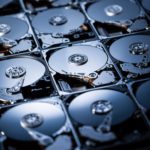 Too many firms tell you they'll erase your sensitive data entirely, but fail to do so. We guarantee data eradication and destruction for high density drives, microfiche, and more.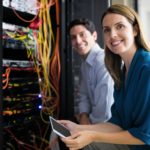 We can ensure you comply with data eradication laws and still receive the maximum return on your recycled assets, be they tape media, hardware drives, or other key pieces of data center equipment, or buy back defunct or unneeded equipment.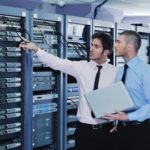 You need your servers--and your entire data center--arranged in an intelligent, effective way. Our "rack and stack" server configurations ensure that, every time.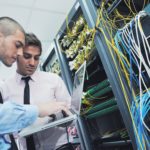 Knowing which IT assets you have and how they are used is a challenge in today's complex and ever evolving IT infrastructure environment, and effectively managing assets is more important than ever.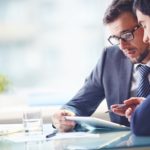 When you need to convert or duplicate large amounts of data in the case of litigation or simply to back up assets, DataSpan makes it easy.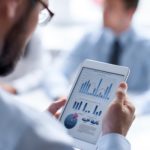 Our Computational Fluid Dynamics analysis finds hot spots in your server configuration, allowing you to target cooling and maintain peak performance in your data center.
Data Center Specialties
In addition to the products and services listed above, DataSpan offers specialty solutions to your most pressing data center needs.