Complete Data Center Structured Cabling Solutions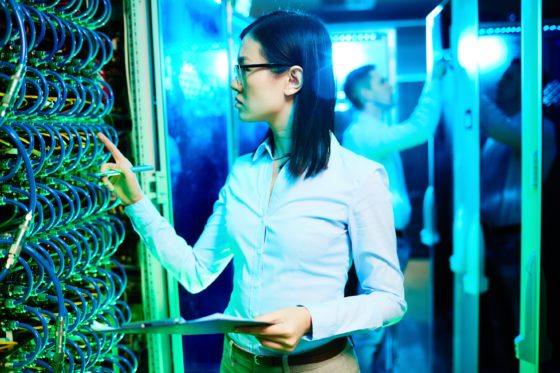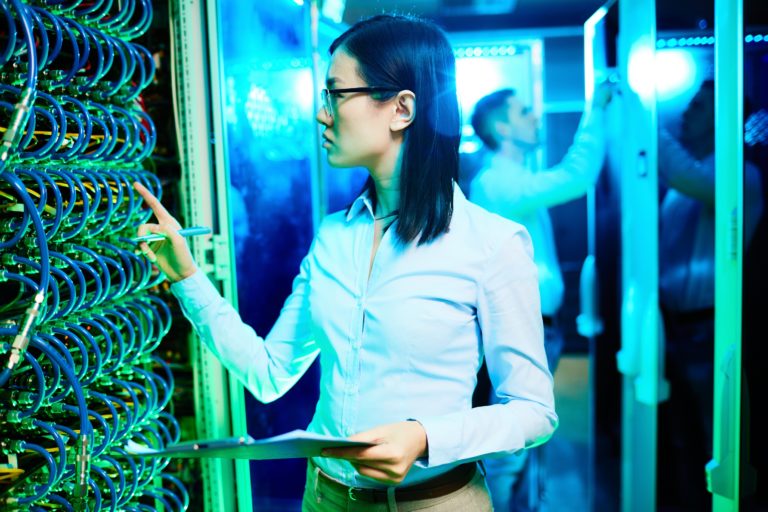 With the complexities of today's data centers, as well as the promise of higher speeds — think 40G and 100G — and technological breakthroughs in the not-too-distant future, it's no wonder that the net worth of the structured cabling market is projected to be in the range of $13 billion by 2020.
In contrast to the many limitations inherent in point-to-point connections, structured cabling — or the use of smaller standardized subsystems — allows easier individual connections to be found, moved and generally managed. Clearly, for forward-thinking data centers, structured cabling infrastructure is the way to go when it comes to data cabling solutions.
Along with the scalability and reliability in power and cooling solutions, a proper cabling plan allows data centers to be prepared for the changes and system iterations they're sure to face in the next one to two decades. Without a robust cabling plan, cost of ownership of data center equipment will increase, and any competitive edge will most likely be lost.
Data Center Cabling Solutions
To plan, select and install a cabling solution that will fully meet the data center demands of your company for the foreseeable future, consider the following factors: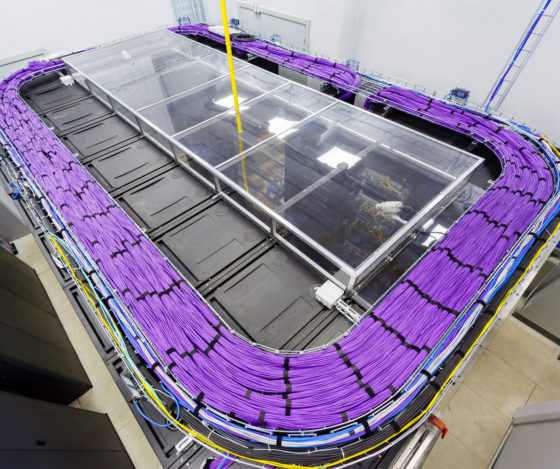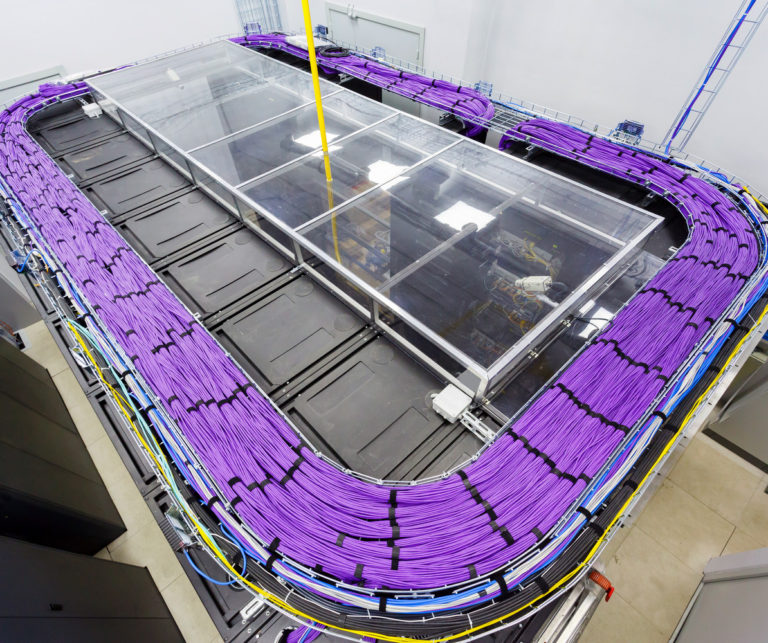 Uptime: With newer data centers, access to critical information is the lifeblood of the business, which means that uptime requirements — often with a rating as high as 99 percent — must be supported by the cabling system you install.
Scalability: Whatever cabling solution you choose today will certainly be required to make room for more bandwidth and higher speeds in the future. Scalability is as important in your cabling infrastructure as it is to the equipment it connects.
Future-proof: Along with scalability, your cabling system must be easy to adapt for future equipment changes, such as the push for more modular device usage and migrations to the cloud and virtual services.
The Uber Importance of Layer 1
Our number one goal is to provide you with a highly reliable connectivity solution that keeps your network operating at peak performance. DataSpan solutions are engineered to meet your unique requirements and priorities of today and tailored to grow with your company, laying the foundation for future technology and scalability.
DataSpan works with best-in-class partners to provide complete end-to-end solutions and to rigorously control the quality of your fiber infrastructure. These partnerships also help us develop product-based solutions that facilitate your day-to-day management and documentation of connectivity.
DataSpan Keeps You Connected
DataSpan can help you make better decisions regarding all of your data center cabling needs. Over the past four decades, we've grown into one of the largest data center product and service providers. Today, we count more than half of the Fortune 1000 as our clients.
To learn more about our complete structured cabling solutions and how they can help future-proof your data center, contact us today.
What We Offer
Uncompromised Connectivity, Unsurpassed Quality!
Experts in Layer 1 Infrastructure design for small to large enterprise data centers
End-to-End Solutions from consultation to implementation
Custom engineered cabling products and solutions
Design approach maximizes the performance of connectivity for next generation speeds and technologies
Layer 1 Data Center Assessment
Installation of Layer 1 infrastructure including overhead conveyance, central patching location, patch panels and zone solutions
On-site support for a wide range of services / tasks.
Documentation – customer profile, project require document, CAD floor diagrams and elevations, installation test results
Custom, High-Quality Cabling
Flexibility in Data Center Configurations
Fewer Connection Points
Industry Recommended Best Practices
Efficient Moves, Adds and Changes
Future Proof