DCIM (Data Center Infrastructure Management) Solutions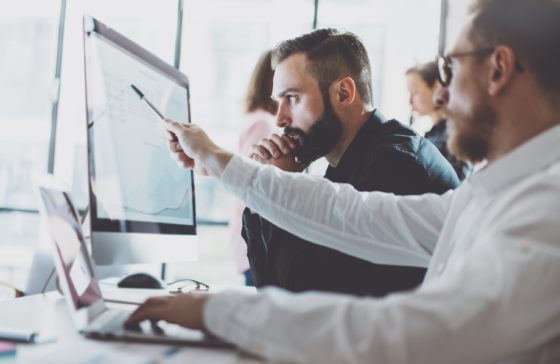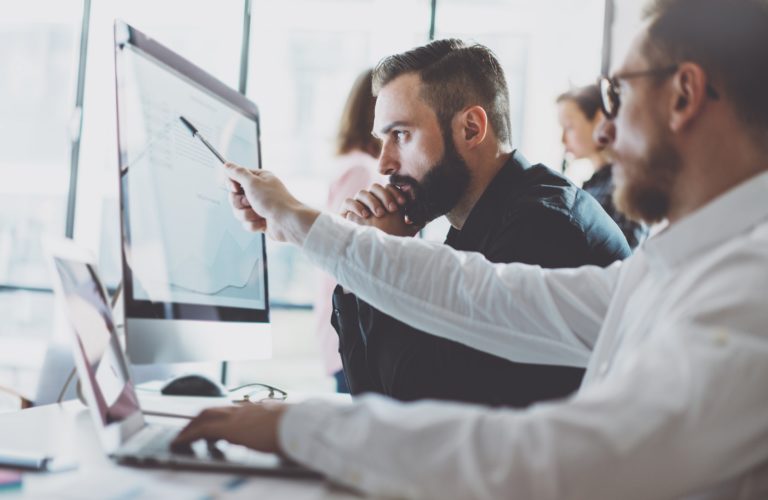 Today's data center infrastructure management solutions are sophisticated DCIM software products designed specifically to give administrators a comprehensive understanding of their data centers' energy consumption and performance. That way, these administrators can make sure the equipment's performance and the space it's housed in are as cost-efficient and reliable as possible.
Data center management solutions were created as an offshoot of building information modeling — or BIM — software. This software was originally employed to help facilities and building managers better produce building plans for use-specific areas — such as data centers — that have particular energy and thermal control needs. Ultimately, once developed for the IT space, DCIM helped bridge the efficiency gap between the physical building and any IT systems it housed.
It should be noted that due to a convergence of automation, IoT, smart sensors, cost controls and energy efficiencies, even the Data Center Optimization Initiative — or DCOI — is calling upon all data centers of the U.S. government to implement DCIM by the end of September 2018.
Data Center Infrastructure Management Tools
Admittedly, the days of using Excel spreadsheets and a comfortable pair of walking shoes to inspect and report on IT spaces and equipment are mostly behind us. With data center infrastructure management tools, IT professionals can finally fully integrate their equipment and spaces to optimally support their organizations' overall business goals. With better equipment lifecycle management and visibility over data center infrastructures, everything from cost-effective energy consumption to system reliability is improved. Some DCIM legacy tools have been discontinued. (SPM, Aperture, CA, Panduit…)  DataSpan will work with you to implement  a "state of the art" DCIM solution for today and into the future.
Why DCIM?
The need has never been greater to ensure your data center's reliability, efficiency and cost-effectiveness. Leveraged as a solution to help with data center planning, construction and daily operations, DCIM software is designed to create a clear path toward achieving and maintaining an optimized environment.
By implementing the right DCIM tools, users are able to:
Effectively measure power utilization for current capacity and forecasted requirements
Determine overall power efficiency through numerous metrics and ratings (such as PUE)
Understand which equipment is being under-utilized
Project how tech refreshes or MAC's will improve data center efficiency and capacity
Better manage risks associated with device failover
More effectively manage utility costs associated with energy consumption
Have a clearer projection of ROI's for improving data center efficiency
Be in a better position to create and achieve environmental sustainability goals
DataSpan — Your Trusted DCIM Solutions Provider
With the ability to optimize your data center's power consumption, environmental control and even its floor plan, a DCIM solution that's supported by the expertise of Dataspan can help you make better decisions regarding the acquisition and management of your IT spaces and equipment.
Since 1974, we've been providing innovative solutions to many of the largest and most sensitive data centers nationally and internationally. Today, we count more than half of the Fortune 1000 as our clients.
To learn more about how DCIM solutions can help you and your organization, contact us today.
What We Offer
DataSpan Services & Advantages
Risk Mitigation
Multi-Channel Advance Alert System
PUE Measurement
Energy Analysis and Reporting
Failover Monitoring and Alerting
Real-Time Failure Detection and Alerting
Capacity Planning
Hardware Auto-Discovery
Network Port Mapping
Electrical Mapping
Capacity Modeling
Visio Integration
Data Center Management
IP Address Discovery
Label Management
Power Control
Offline Stencil Management
Environmental Monitoring and Alerting
Low Cost of Ownership
Low Cost of Ownership
Hardware & Protocol Agnostic
Reliable Data Collection
Executive Dashboard Interface
Innovative Mobile Applications
Industry's Only "Granular DCIM"
Online Training & Certification