Data Networking Products and Services
Due to the interconnectedness of smart devices and the rise of the Internet of Things (IoT), there's rarely a single worker- or consumer-driven workload that's completed using only a single computer anymore. That's why the modern data center has evolved into a multi-layered networking facility that has to quickly and easily connect diverse data center equipment to successfully execute the majority of its specified tasks.
From connected servers and application program interfaces (APIs) to Web protocols and virtual machines, there's almost no limit to how networking products and services are making the way we work and play a seamless activity across multiple devices. Thanks to proper networking, this lightning-fast movement of data across servers and eventually on to users is coordinated without the need for centralized oversight.
But how do you strike the right balance between access to your data and security? And how do you keep up with the technical advancements that constantly change and improve the way we use computers and devices? The answer lies in not only building a robust network but also engaging a data center expert like DataSpan in advising and supplying you with the networking products and services that make the most sense for your business.
DataSpan's Networking Products and Services
Building, maintaining and upgrading your network is no small task — and that's something DataSpan understands well. Our comprehensive suite of networking products and services keep your networks functioning at the highest possible level, at all times. What's more: Our vendor agnostic approach means you always get our informed, unbiased advice, so you can be confident that whatever solution is suggested is offered in the best interest of your specific business objectives.
DataSpan: The Gold Standard in Networking Solutions
From software-defined networks (SDNs) to virtual networks in the cloud, DataSpan has the in-house expertise to help you achieve your networking objectives. We've been one of the largest suppliers of data center equipment and solutions since 1974, and we know how to unlock the networking capabilities of your IT equipment.
Learn how our networking services and products can help your organization achieve more. Contact us today.
Networking Products
Whether you host your network via physical or virtual servers, or entirely on the cloud, you'll need core equipment to ensure maximum performance. Learn about our network products below.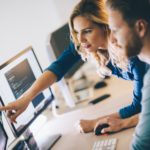 Software Defined Networking is a tremendous asset for companies looking to effectively manage their networks, and we have some of the best products on the market to address your SDN needs.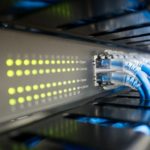 Maintain a high level of performance and ensure you have the stability and security your company's network needs with our high-end switch and router solutions.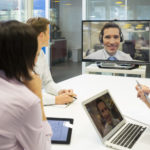 Integrate your Web, Phone, Data, CRM, Chat, Email and Conferencing to allow all your communication channels to work seamlessly together.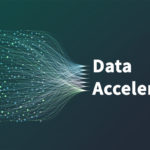 Maximize your WAN data transfer speeds by adding artificial intelligence to your network.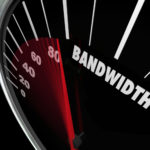 Improve customer satisfaction and organization-wide productivity by providing improved communication capabilities.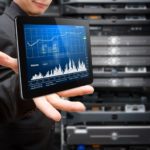 Ensure you can manage your assets and office space safely and effectively with the security and environmental monitoring DataSpan offers.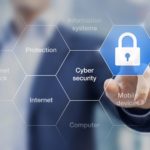 Total Network Security, Firewalls, Sandbox Technology, End Point Security, Application and Cloud Security. We have leading security solutions to protect your IT infrastructure
Networking Services
Even with the best hardware, networks can suffer interruptions and downtime if there are problems with installations or maintenance. We offer a full suite of services designed to keep your network running smoothly.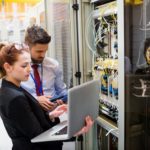 Regardless of whether you're purchasing products directly from DataSpan or a third party vendor, we offer the maintenance services to keep everything running smoothly.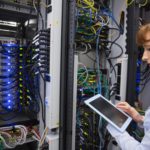 DataSpan provides a comprehensive portfolio of professional services and solutions to help you architect, implement, maintain, and optimize your IT infrastructure.