Equipment Racks And Enclosure Cabinets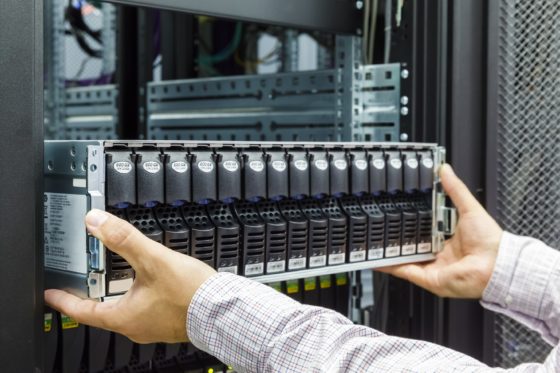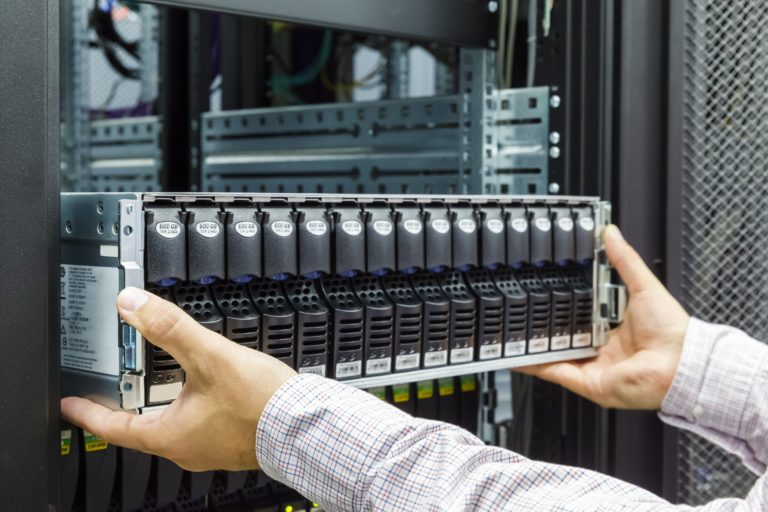 From IT server racks to data rack enclosures, choosing the right structures to house your sensitive electrical equipment is an important step. There are many factors to consider beyond the length and width of the equipment that needs to be housed. As one of the largest data center and server room equipment providers, DataSpan has the expertise and access to the equipment you need to make your choice a profitable and intelligent one that supports the longevity of your business and its IT equipment.
Equipment Racks and Enclosure Cabinets: Factors to Consider
In their most basic applications, racks and enclosures provide a structure in which to mount IT equipment such as servers, switches, routers, UPS systems, A/V equipment and more. In addition, when chosen correctly, they help manage the equipment's cables, allow proper airflow and even provide an added level of organization and security. But in order to do all of this successfully, many factors must be considered:
Location of Equipment: Determining the type of racking system you need first requires an understanding of the location where it will be used as well as of the environmental conditions it will regularly encounter there. Will the equipment be stored and used as part of a server room, data center, telecommunications center, audio-visual installation or somewhere else? Or does it need to be portable?
Size and Weight of Equipment: While many electronic components come in a standard 19-inch width, some telecom equipment is 23 inches wide. In addition, components' heights and depths can vary greatly. With these measurements, it's good to know that rack heights are measured in rack units — one unit equals 1.75 inches. Also, racks have weight limits, so check that the rack's capacity is up to the total weight of the equipment you'll be housing in it.
Type of Structure Required: Open-frame racks tend to be made up of rails with no sides or doors, while enclosures typically have side panels and doors that resemble a cabinet when fully assembled. For equipment that needs a great deal of cable management, racks provide excellent convenience and accessibility. For equipment that might need greater cooling or that's heavier and requires a heightened level of security, enclosures are often the best choice.
Compliance Issues: From government contractor requirements to payment processing standards for organizations involved in the Payment Card Industry (PCI), the type of rack you need can often be impacted by the compliance issues you have to meet.
Special Security Issues: Geographic issues — such as seismic concerns in earthquake zones and vibration issues in industrial spaces — must be taken into consideration as well.
How to Choose the Right IT Equipment Racks and Server Rack Enclosures
Finding the right solution for your data center or IT office is a process of collaboration. We'll work with you from concept to installation to long-term maintenance.
Take control and choose the size, color, assembly, and latch that best fits what you need. We offer a durable, efficient, and innovative data center rack for the most demanding IT environments.
We even offer a server enclosure, which is an ultra-portable, secure, economic, plug-and-play IT solution. This solution is designed for branch offices, small offices and non-IT space with limited room, time or budget.
DataSpan for All Your IT Equipment Rack and Enclosure Needs
Whether your priority is scalability or thermal considerations, Dataspan can help you choose the right data racks and enclosures for your specific applications. With more than four decades of experience as a leading data center equipment provider, our products and services make us a trusted partner you can always count on.
For more information on racks and enclosures, contact us today.
What We Offer
Available Features
Size Selection: Height, depth and width
Available Features: Top panels, side panels, full or split doors, cable management bar, casters & leveling feet
Latch Options: Standard, Electronic or Dial combination
Additional Accessories
Benefits
Quality Product offerings
Standard & Customized racks
We Handle Small Projects or High Volume
Optimize Proper Air Flow
Promote Efficient Cable Management
National & Global Coverage