Proper maintenance of server hardware ensures a longer life span and decreased risk of problems. Without proper maintenance, the server will not run as smoothly and can often cause large issues that take more time and money to solve.
Why Is Server Maintenance Important?
In the digital age, a company's servers are a vital part of its daily operations. Servers run on their own, so it's easy to assume their functionality is a given. But by assuming servers will always work as needed, businesses open the door for costly problems to occur, such as system failure.
An organization's servers manage, store and process high quantities of company data every day. To ensure they function at full capacity, it's essential to perform regular physical and digital maintenance. Sticking to a regular hardware cleaning schedule and updating all necessary software will ensure optimal server performance and avoid any potential security risks.
When servers go down due to hardware or software inadequacies, companies can lose thousands of dollars on repair or replacement. Server crashes can also result in dozens of hours where employees can't access the data or server resources they need to perform at their best. Regular maintenance will extend a server's life span and prevent costly damage from cutting into an organization's profits.
The following 5 server maintenance best practices will help you keep your server running smoothly:
1. Practice Routine Preventative Maintenance
This is the easiest and most important way of lengthening the server's reliability. Servers work 24/7/365, accumulating a lot of heat and particles, which requires regular attention and maintenance. The best way to ensure no preventative maintenance is missed is to follow a predetermined maintenance schedule. Performing all preventative maintenance tasks as scheduled will add to your server's life and functionality.
Some standard preventative maintenance techniques businesses can implement on their own include:
Update company operating systems.
Update company applications
Audit data backups.
Test security systems.
Review data and storage usage.
Change passwords regularly
Monitor user accounts.
Inspect hardware for component failures and overheating.
2. Use Management or Monitoring Tools to Alert You
It is essential to be notified promptly of any issues occurring with your server in real-time when administrating a critical network. Without adequate automated notifications, you will always wonder if your server is functioning normally. Server monitoring tools will observe any threats across your entire system and send a notification so your business can address them before they cause significant damage. You can do further research on different software options that give businesses the tools they need to get ahead of server malfunctions.
3. Critical Software Patch and Firmware Updates
Businesses usually have the best intentions when updating their software, but it's crucial to implement programs that work with the tools you have. Don't just patch your software programs — ensure your hardware can accommodate the software patches by performing additional research and due diligence prior to ensure compatibility and avoid hardware errors. Contacting the manufacturer is a great way to get up-to-date and accurate information to decide if a software package is right for your infrastructure.
4. Ensure Clean and Ample Power for Your Server
Servers can kick up power use under high request loads. Don't overload your Uninterruptible Power Supply (UPS) where your server is getting its power. Ensure you have ample clean power with reserves for all of your servers at all times, and plan for those times when power usage will be at its max.
To guarantee adequate power to your entire server system, avoid server sprawl by consolidating your servers and making sure each one serves a specific purpose. If one server is overloaded while another has room to expand, balancing the load can prevent costly damage to the over-worked unit.
5. Obtain Reliable Replacement Parts for Your Server
Review proven compatibility matrices for your server and its maintenance parts. Ensure replacement parts meet all required specifications to work as compatible replacement units for hassle-free server computing. Doing this will ensure that when there are problems, you always have the hardware you need to fix the issue quickly and accurately. Replacement parts expedite repairs and can save companies from buying a totally new server.
Should I Hire a Professional For Server Maintenance?
Proactively conducting your own server maintenance can reduce risks and mitigate the harmful effects of many common server problems. Still, companies can experience multiple benefits from outsourcing server maintenance to a professional crew. Businesses should hire a professional server maintenance company like DataSpan because:
Professionals have training and connections: Our crew of technicians have experience with multiple varieties of hardware and software, enabling them to troubleshoot any issue. We can provide recommendations for the latest tools and techniques that will optimize your data centers.
Professionals are less expensive than in-house teams: By outsourcing to DataSpan, your organization will benefit from great results without spending extra money on an in-house IT team. With a professional server maintenance crew, your staff can focus on what they do best with one less task to worry about.
Professionals will secure your data: Our crew will protect your sensitive data and provide ways to back up important documents, so you never lose vital information.
Professionals offer round-the-clock support: With a professional crew, your business will have access to constant support from a team that knows your system. DataSpan's representatives are available to troubleshoot any issue and send a team to implement a successful solution.
Professionals can handle growth: Professional server maintenance teams like DataSpan have the infrastructure to meet your business's evolving needs. As your servers grow, we'll provide the tools and servers necessary to ensure ideal functionality.
Set a Server Maintenance Appointment With DataSpan
Scheduling server maintenance from DataSpan is an effective way to ensure your digital infrastructure operates at full capacity every day. When you schedule an appointment with us, our trained technicians will arrive on time to perform various tests and procedures that sense, diagnose and repair common server issues to avoid server failure. Some of our server appointment processes include:
Hardware cleaning
Data backup
Software updating or patching
Security auditing
Storage monitoring
To learn more about our server maintenance and management solutions, get in touch with DataSpan today!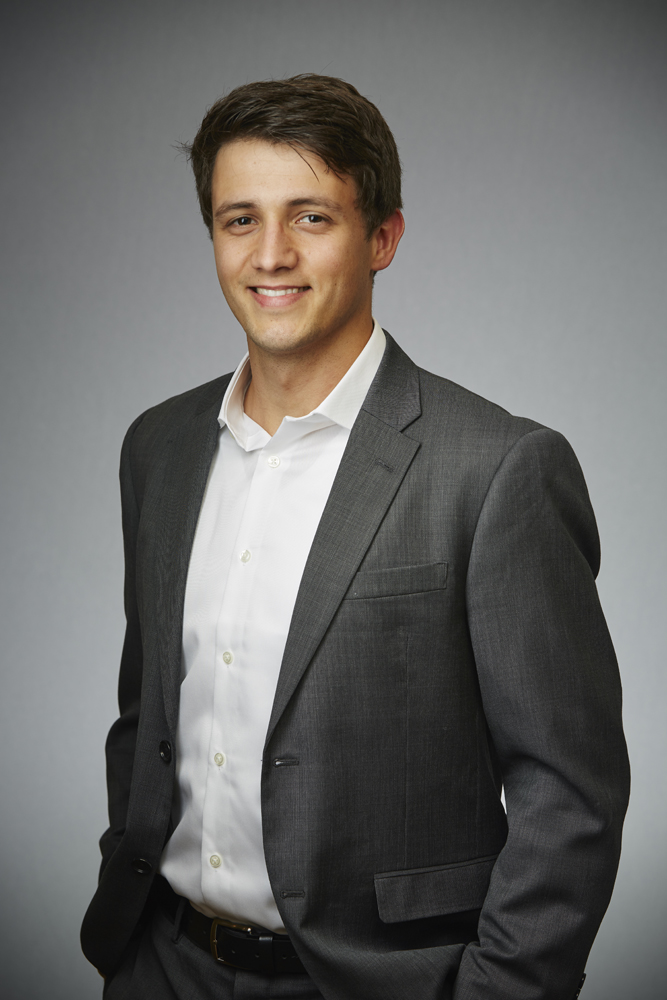 Alex von Hassler's long term focus is the continued testing, learning, and deployment of modern IT solutions. During his years as a DataSpan team member, his responsibilities grew from managing Salesforce CRM to improving system security, creating marketing initiatives, as well as providing continued support to the highly motivated and experienced team in an ever-changing industry. As DataSpan evolves to provide the best-fitting IT solutions to its customers, Alex von Hassler continues to hone his skills in the world of web-based ERP systems, security, and best customer engagement practices. Empowering such a dynamic team with the right tools provides him with enormous gratification.