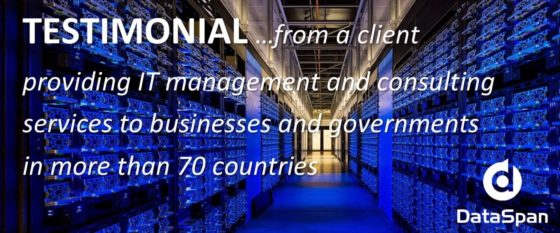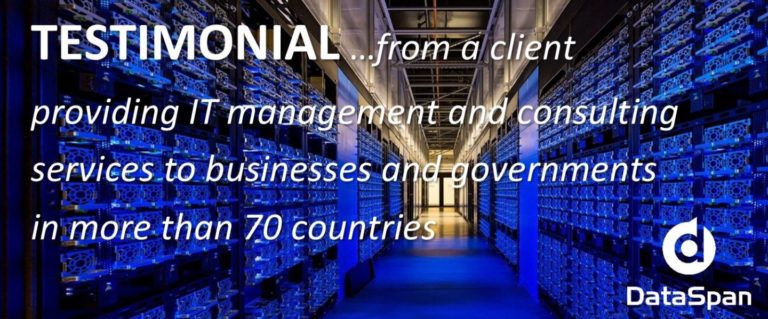 Memo To:  My "intercompany" Peers (other locations),
Just wanted to pass along something that could be important for your data center and your clients. Several large arrays (3PAR) were being decommissioned out of the Sacramento area site and being reallocated somewhere else.  Per policy, the drives had to be wiped to allow the racks to be removed.  Our client made the contact with a VAR and set the date and time for the procedure to be done.
The client chose DataSpan as the VAR to have the work done in this data center.  As most of you know, we are very "short" when it comes to personnel to escort people coming into this data center.  So, timeliness, effort and making sure my people knew where these folks were on the floor and how the project was progressing were paramount considerations for this endeavor.
The folks from DataSpan arrived on time and were ready to go to work immediately.  Due to escort coverage, they also understood that they may be asked to leave the floor and they did not have an issue with having to relocate for a short period of time.  They were efficient, knowledgeable about the device and expert in getting the job done in a timely fashion.
To sum up; it was a very quick and satisfying completion to a project that initially was slated for five (5) days.  All work and cleanup tasks were completed in two (2) days.  I could not have asked for a better experience in getting this project done.
You have a data center to run.  Your clients need expert personnel and knowledgeable VAR's to help them run their business.  Your choices for this type of vendor are many.  But you may be doing yourself and your clients a disservice if you are not allowing them to contact DataSpan to obtain a quote for their data/drive destruction needs. 
DCS Facilities Complementary Services, DCS Lead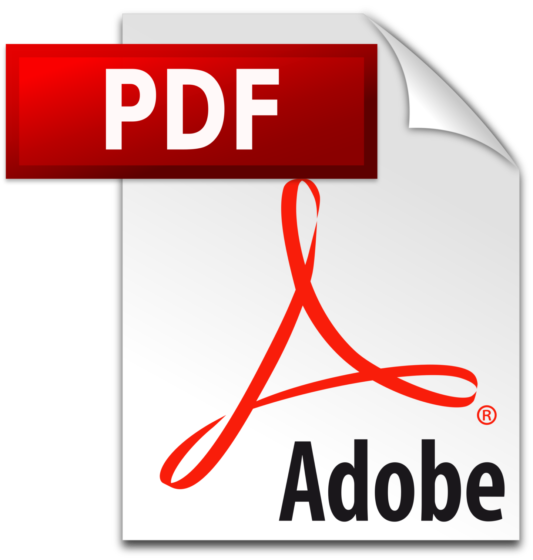 Download PDF version
Read more about our data eradication & destruction services. 
For more information email info@dataspan.com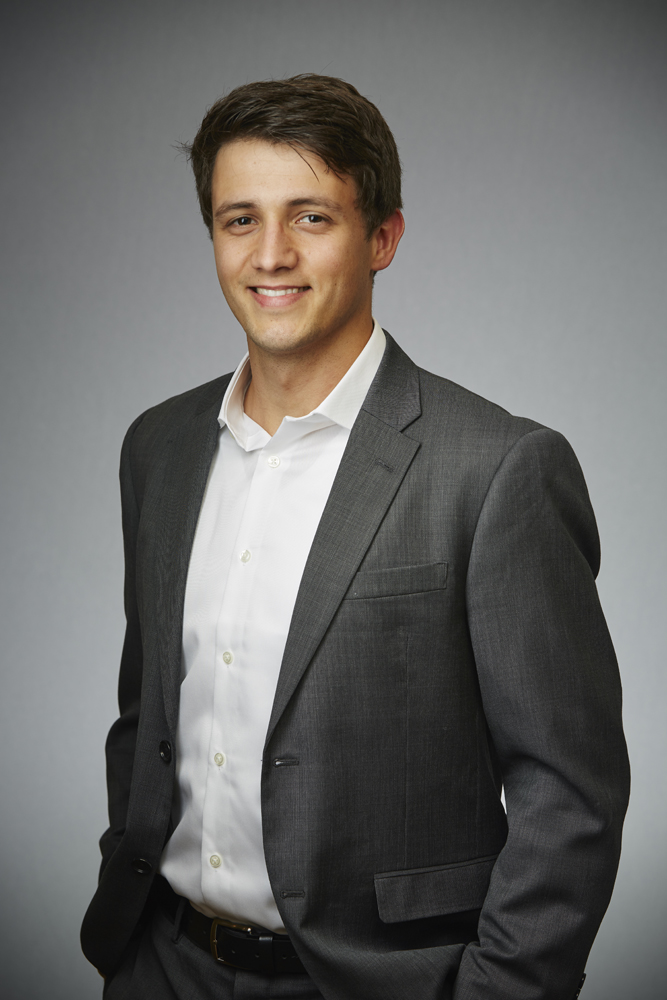 Alex von Hassler's long term focus is the continued testing, learning, and deployment of modern IT solutions. During his years as a DataSpan team member, his responsibilities grew from managing Salesforce CRM to improving system security, creating marketing initiatives, as well as providing continued support to the highly motivated and experienced team in an ever-changing industry. As DataSpan evolves to provide the best-fitting IT solutions to its customers, Alex von Hassler continues to hone his skills in the world of web-based ERP systems, security, and best customer engagement practices. Empowering such a dynamic team with the right tools provides him with enormous gratification.