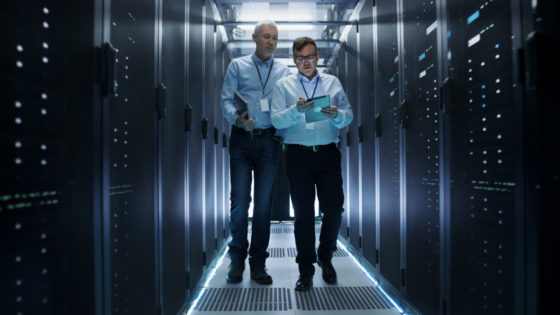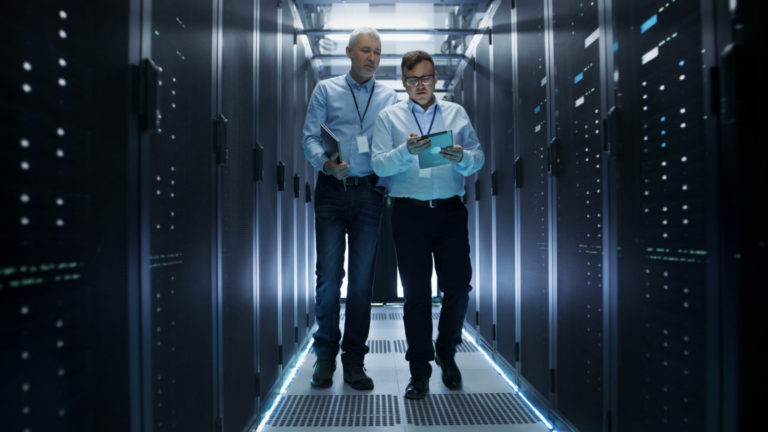 Data centers are at the mercy of severe weather risk and must have contingency plans to prevent downtime. Even the most thoroughly protected data centers are at risk of failure when severe weather occurs. Events like lightning storms and heatwaves threaten to damage data center electrical equipment, while floods can take down your operation for weeks. By following these steps, you can ensure your data center facility is prepared and minimize future downtime.
Perform a Risk Assessment
The first step to creating a severe weather contingency plan is to analyze the risk potential of your facility. Start by comprehensively surveying your company's physical location and analyzing how severe winds, rain or other weather may threaten the integrity of your infrastructure. For example, ask yourself if the trees and other landscaping in the surrounding area pose a threat in high winds and if your facility is in a location with appropriate drainage in case of severe rain.
Severe weather may threaten the following critical utilities and infrastructure:
Internet connectivity
Water, natural gas and power
Telephones and radio systems
Roads, bridges, overpasses and local streets
If your facility already has a protection plan in place, examine the efficacy of your existing plan. Have your protection plans been updated within the past few years? Are there new areas for improvement? Do they account for the most recent technology your facility has implemented? Be sure your current plan is up to date.
Create a Severe Weather Contingency Plan
To start your contingency plan, create a checklist of precautions necessary to protect your facility from several types of severe weather emergencies. You should update your checklist regularly to account for your facility's newest technology and setup. The checklist should also account for the staff that must be available to monitor and maintain your data center in an emergency. Depending on the proximity of your essential staff to your facility, they may require emergency housing accommodations.
In an emergency, you must be prepared to cancel your data center's scheduled maintenance and updates so your team can focus on keeping your infrastructure online and preventing downtime. Your facility must test and adjust your contingency plan regularly to create an effective preventative plan. Test your backup power systems regularly, and test generators at least every 30 days, and keep them fueled at all times. By keeping track of how much energy your generators use, you can budget to stock up on backup fuel properly.
When severe storms strike, you must check your rooftop equipment and secure any potentially loose items around your data center facility. Comprehensive preparation is the best way to protect your facility from severe weather and prevent downtime.
Consider Investing in an Uninterruptible Power Supply
When it comes to preventing downtime, an uninterruptible power supply (UPS) can keep your data center going no matter how severe the weather gets. A UPS can automatically provide power when your regular power supply is interrupted or fluctuating outside of safe levels and then continue to provide you with surge-protected power for as long as you need. They help your business keep up your wireless networking equipment, security systems and computers.
Data Center Solutions From DataSpan
At DataSpan, we specialize in installing and maintaining flexible data center solutions. We build efficient and innovative data solutions specifically tailored to your operation, from critical data storage to cloud computing. Prevent interruptions to your network with the help of our experienced professionals when you find a local representative today.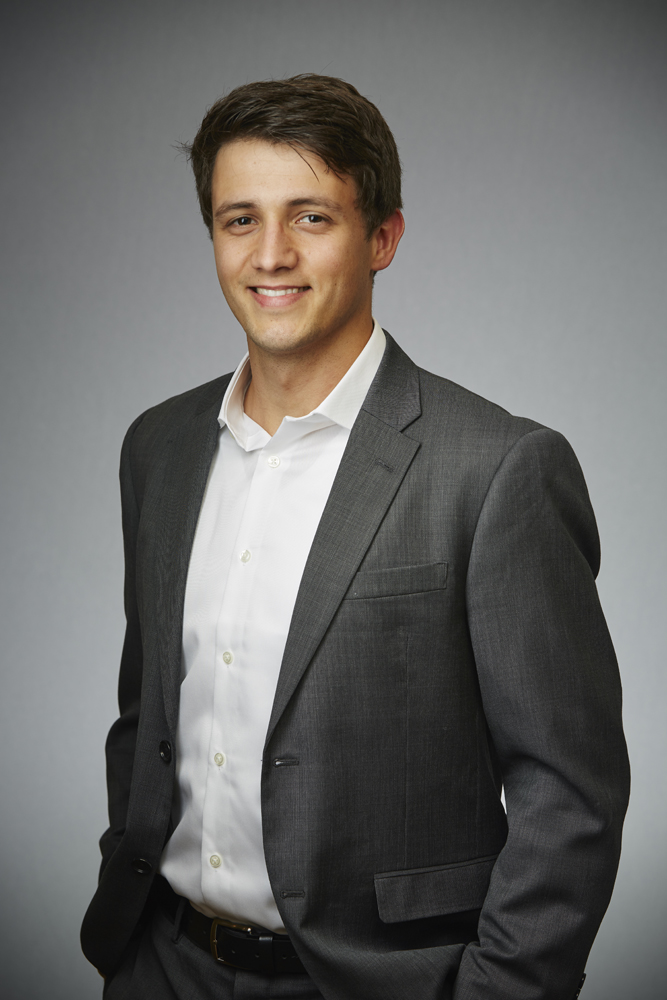 Alex von Hassler's long term focus is the continued testing, learning, and deployment of modern IT solutions. During his years as a DataSpan team member, his responsibilities grew from managing Salesforce CRM to improving system security, creating marketing initiatives, as well as providing continued support to the highly motivated and experienced team in an ever-changing industry. As DataSpan evolves to provide the best-fitting IT solutions to its customers, Alex von Hassler continues to hone his skills in the world of web-based ERP systems, security, and best customer engagement practices. Empowering such a dynamic team with the right tools provides him with enormous gratification.