We are in a small, one building school that is built like Fort Knox. We couldn't even get cell service in here. Communication was a real concern. How do we communicate with everyone in an emergency? So, we looked into radios because we knew they would be more powerful. We applied for a Safe School Equipment grant through the PA Department of Education and ordered radios from ACS through Kraynak's. EVERY teacher and staff member has a radio – 66 radios. This is surprising to some people, but we really felt it was necessary.
Everyone is required to carry radios with them everywhere they go. All but 14 of us keep their radios on channel 1. If there is an emergency, everyone can be notified through channel 1. Then there are 14 of us who monitor channel 2 all the time – if you need an administrator, maintenance, the nurse or our police officer… they can be reached on channel 2. We also have channel 3 for private conversations. And four of us, the police officer, the two principal and myself have channel 4 for confidential information. Everyone has been trained and carries them.
So, on Tuesday, there was a message that came across on channel 2 from the elementary secretary that there was an accident in front of the school. A little earlier, I told the secretary that I was going across the hall to listen to some presentations students were giving and I was leaving my radio so I didn't disrupt their presentations. I told her to come get me in case of an emergency. I didn't think she would come running in, but she did! I grabbed my radio and started calling our police officer. The secretary called 911 immediately. The elementary school principal got out to the scene first. All 13 people on channel two were hearing these calls and taking action.
At the scene, there were two vehicles that collided. It was raining. There was some hydroplaning. A car hit a pickup truck that had a man and his grandson in it. The truck flipped over on its side and was starting to smoke. We are such a small, rural community; we rely on volunteer firefighters and the state police. They took a while to get there. Our staff were the only ones there to help. The grandson got out right away, but we couldn't get the grandpa out. The grandpa's daughter-in-law was following in the car behind his truck and was yelling "You have to save him and get him out!" The truck was really smoking now, and we were grabbing all the fire extinguishers – every one we could find. Our police and facilities manager were on the truck trying to pull the grandpa out. But we were all thinking to ourselves, "At what point do we say we can't do this because it's going to blow?" It was almost dismissal time too. So I went on channel 1 and told all the staff to check their email. I didn't want the students to hear about the accident over the radios. Over email, I explained there was an accident out front and held dismissal back so the kids couldn't see. I then sent a call to parents saying there was going to be a delay in dismissal.
By the grace of God, my staff pulled out that man, got him to the side of the road – and in less than 1 minute, the car went up in flames. There were no first responders there yet. My staff pulled that man out and saved his life. I was talking to the guidance counselor yesterday, and he agreed that we never would have had our staff at the site if it weren't for the radios. I asked staff members if they heard the call to check their emails, and they responded, "Yes, we all heard it." The communication that needed to happen, did.
You hope you never have an emergency and need to use them. And while this didn't happen at our school to our students, there's no doubt this man would not be alive today if we didn't have radios. Our police officer did lose one of our radios in the flames. Another radio was dropped, but it was found. It survived and is fine. As for the grandpa, he is fine. The hospital kept him overnight for observation due to smoke inhalation and a sore leg. His son called to let us know he was released from the hospital and expressed his gratitude to the school. It was very, very, scary. But if not for the radios and some very brave and selfless people, this man would not be alive."
Kim Z.
Superintendent
"Using radios enables our staff to communicate more efficiently, increasing the ability to respond more quickly to the needs of our residents. We've dramatically reduced general facility noise and our residents and visitors have noticed!"
Article provided by Motorola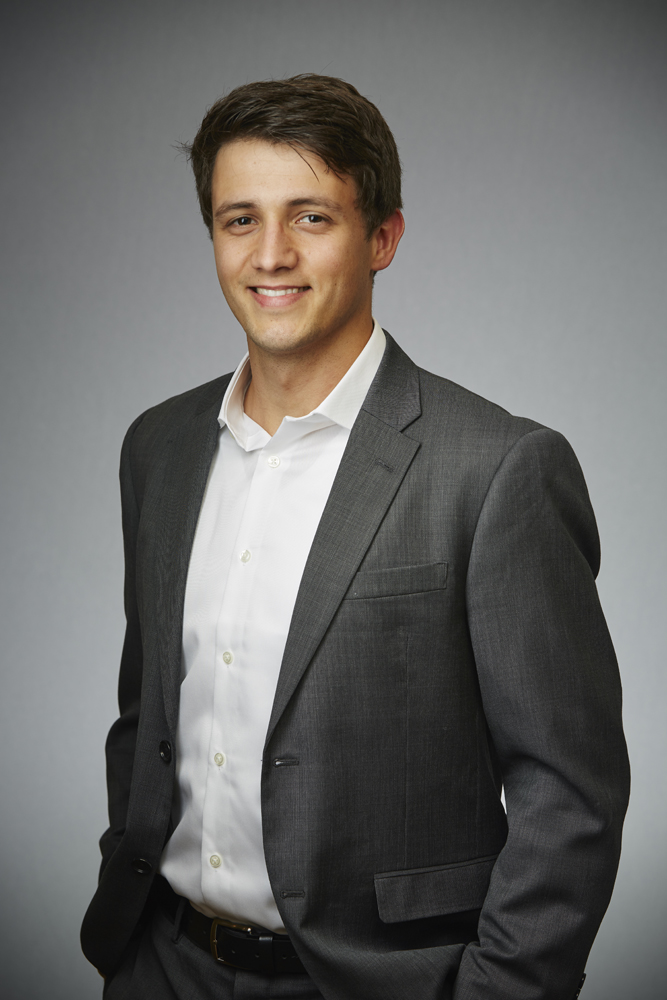 Alex von Hassler's long term focus is the continued testing, learning, and deployment of modern IT solutions. During his years as a DataSpan team member, his responsibilities grew from managing Salesforce CRM to improving system security, creating marketing initiatives, as well as providing continued support to the highly motivated and experienced team in an ever-changing industry. As DataSpan evolves to provide the best-fitting IT solutions to its customers, Alex von Hassler continues to hone his skills in the world of web-based ERP systems, security, and best customer engagement practices. Empowering such a dynamic team with the right tools provides him with enormous gratification.