Seagate Technology
Since opening our doors in 1974, DataSpan has become the lead provider of data storage products and services across America. Today, we're proud to call more than half of the Fortune 1,000 our clients, and we continue expanding our capabilities every day. As we broaden our service capabilities to better serve our clients through strategic collaborations, we're proud to announce our partnership with Seagate Technology.
DataSpan and Seagate Technology
Seagate Technology was founded in 1978 and originally began its history in the data storage industry by manufacturing hard disk drives for personal computers. From there, Seagate soon became the world's largest producer of HDDs. They went public less than two years after their creation.  Today, Seagate has set itself apart as a trailblazer committed to serving both people and the planet. Seagate upholds the highest standards of craftsmanship, humanity and partnership in their work.
With our new Seagate partnership, DataSpan will begin providing our customers with new data storage solutions. This union brings us cutting-edge technology enabling us to help you enhance your multicloud strategy, accelerate your edge storage workflow and modernize your existing backup infrastructure. With DataSpan and Seagate together, you can store more information for less and achieve frictionless data mobility.
Some of Seagate's enterprise products include:
Exos: 16TB of storage capacity with up to 261MB of sustained data per second
Exos E: 8TB of storage capacity with up to 315MB of sustained performance per second
Nytro: 15TB of storage capacity with 2.1GB of sustained performance per second
Exos and Nytro Systems: Up to 106 drives yielding 16TB storage capacity with a 400K input/output operations per second (IOPS) of 1 millisecond
Advantages to the Seagate Partnership
Seagate offers unique advantages with its services and solutions. Combined with our strategies, the company's offerings yield benefits such as:
Multiple support and service plans available nationally and globally.
Protection against data loss.
Fast rebuild times for data restoration.
Partnerships with leading enterprise ISVs.
Proven technology, with over one million systems currently deployed.
Easy-to-manage, cost-effective ASIC-based and modular systems.
A complete building process ranging from chips and chassis to drives and software.
You gain all of these benefits and more when you store your data with Seagate and DataSpan.
Where Is Seagate Winning?
Seagate is leading the way in data storage and providing unique benefits to all of its users. Their dedication goes beyond data storage to better serve clients in all areas.
Seagate leads in RAID solutions by creating innovative ways to combine and utilize multiple hard drives and storage components. Their cost points push for more backup use cases, which allows them to retrieve backup information for clients. They are also improving high-performance workflows and surveillance use cases for their business clients.
Through our partnership with Seagate, we can further implement their strengths and offer more for your data storage needs.
Trust DataSpan and Seagate for Your Data Storage Needs
With over 90 years of combined experience, DataSpan and Seagate have not only seen the data storage industry evolve — we've pushed it forward. Together, we've provided businesses with combined zettabytes of data storage solutions.
As our economy becomes more and more dependent on data, we work together to help you reduce the cost and increase the capability of your storage infrastructure. With DataSpan and Seagate, you have twice the defense against network disruptions to ensure your data stays secure and your business can keep running smoothly.
Do More With DataSpan
DataSpan creates flexible data center solutions for your business so you can connect with our network services and manage your cloud computing with ease. We strive to empower you with in-depth expertise so you can find the right data capabilities for your company without pressure. We have a large number of partnerships with data center solutions providers so you can find a custom setup that suits your network, storage and facility.
DataSpan provides solutions for everything from data center IT services to physical infrastructure and storage. We're committed to becoming your trusted partner and focusing on your business's unique challenges. To find a local DataSpan representative or request more information, reach out to us online or at 800-660-3586 today.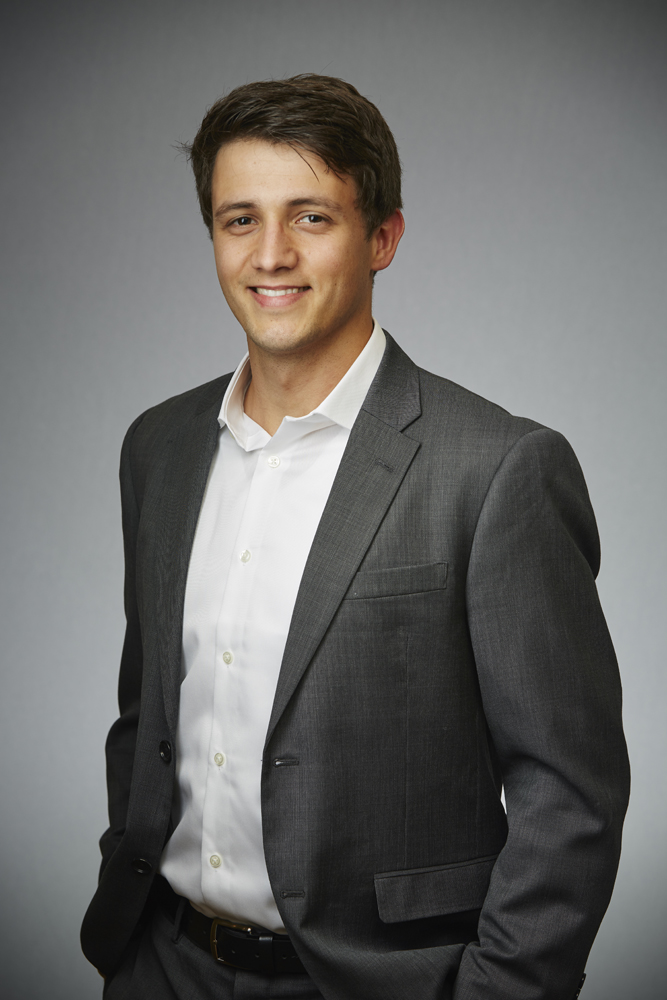 Alex von Hassler's long term focus is the continued testing, learning, and deployment of modern IT solutions. During his years as a DataSpan team member, his responsibilities grew from managing Salesforce CRM to improving system security, creating marketing initiatives, as well as providing continued support to the highly motivated and experienced team in an ever-changing industry. As DataSpan evolves to provide the best-fitting IT solutions to its customers, Alex von Hassler continues to hone his skills in the world of web-based ERP systems, security, and best customer engagement practices. Empowering such a dynamic team with the right tools provides him with enormous gratification.