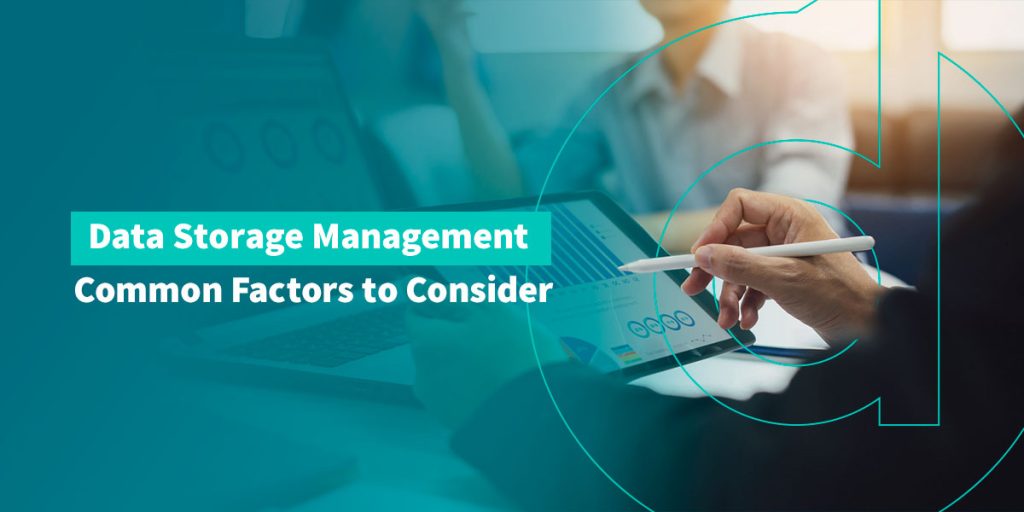 One organization's data storage management needs will vary considerably from the next. There are multiple data storage management factors to consider when deciding what is appropriate for your organization. The following tips allow you to get the most from your data storage management while ensuring your data remains secure.
Data Storage Management Tips
Here's what to consider when choosing a platform for data storage management.
1. Know the Nature of Your Data
The type of data you have plays a significant role in determining the data storage management system that will work best for you. You need to consider how long you need to keep your data, how easy it needs to be retrieved and how quickly you'll need to work to recover the data if lost.
Also, keep your company's storage needs in mind when choosing a data storage management solution. Do you need to keep lots of data on hand, or are you looking for a storage solution that can grow as your company's storage needs expand?
2. Understand Compliance
Your industry may have specific requirements concerning confidentiality and data access. It's essential to know what you need to do to comply with regulations and how your data management and storage systems will interact with those requirements. Choose a storage provider that meets regulations and has the appropriate compliance credentials.
3. Create a Retention Policy
How long your organization needs to keep certain files and documents depends on your industry and its regulatory requirements. When evaluating your data storage needs, also review your retention needs. If you haven't already, establish a policy for retaining data. Your data retention policy should also include details on effectively destroying data. Also, prioritize your data to ensure the most critical pieces are the most likely to be retained or recovered.
4. Put Security First
Security should be at the front of your concerns when developing a data storage management plan. Review the security features of any storage provider you're considering using. Security should include protecting your data from unauthorized access and loss.
5. Make Your Data Storage Management Fit Your Data
Your data storage management solution should work for you — you shouldn't have to work for it. When reviewing your options, try to find a service that meets your needs rather than trying to force your data needs into alignment with a company's services.
Data Storage Management Services From DataSpan
DataSpan provides data storage management support, advice and services to a wide variety of companies, including more than half of those in the Fortune 1000. We know how to develop systems tailored specifically to our client's needs. Contact us today to learn more about our vendor-neutral approach.