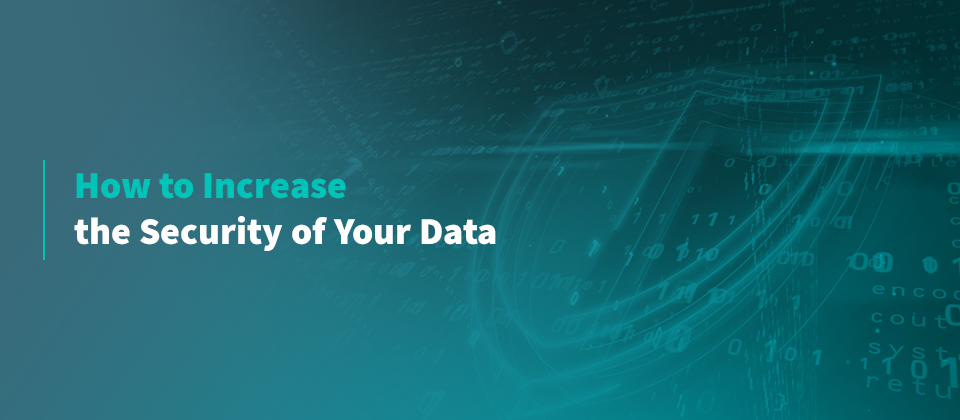 Data security is a significant concern in today's technology climate. Now more than ever, people and companies are taking extra measures to protect their sensitive data. From cloud networks to physical data centers, there are plenty of options for any business. Seeking reliable protection is essential to keeping your information security risks low and your reputation high.
There are plenty of opportunities to improve your data center's security. Effective security systems are dynamic and ever-evolving. This guide will provide you with several ways to increase your information safety efforts to make sure your storage systems are as reliable as possible.
Types of Data Centers?
One of the best actions you can take to secure your organization's information is using a secure data center.
There was a time when centers were physical locations with ample storage units and equipment, but data centers in the modern era run mostly on software and a network.
There are four primary kinds of security centers. One is a managed services center, where the provider supplies your company with the necessary equipment and infrastructure. Another is a cloud data center, where the provider stores information off-premises, hosting it through an online network. The cloud-based options are becoming the most popular as companies phase out old hardware and move towards the integrated simplicity of cloud services.
There are also enterprise and colocation data centers. The first kind is a physical center, housed on a company's campus and privately constructed, owned and operated. Colocation centers are another form of offsite hosting space where companies rent a part of the infrastructure. However, they still have to supply the server, storage and firewall components.
Since physical data center facilities host large amounts of equipment and hardware, they require a specific level of infrastructure. The necessary components include cooling and proper ventilation, systems for fire suppression, generators for backup power supply, external network connections, power subsystems and uninterruptible power supplies (UPS). These standard components are essential to maintaining a center and ensuring the collected data is secure.
What Are Data Center Security Best Practices?
In general, best practices are the procedures and policies your industry accepts as the best or most effective way of accomplishing an end goal. As they pertain to data center security, best practices are what will provide you with the most reliable and safest facility possible, keeping your information guarded against potential risks and hazards. They include all data center security standards accepted by industry professionals and experts or mandated by legal criteria.
As the industry grows and data centers develop new systems and technology, the best practices also change. Since it isn't a static concept, your company needs to keep up with shifts in trends and the evolution of information technology.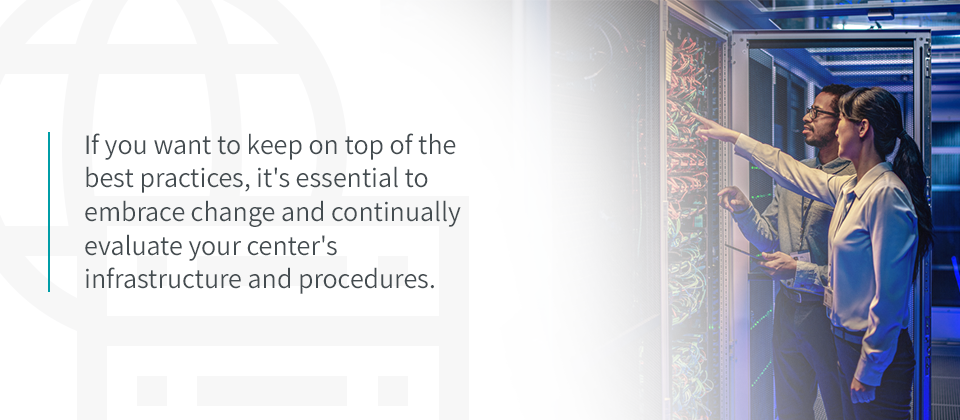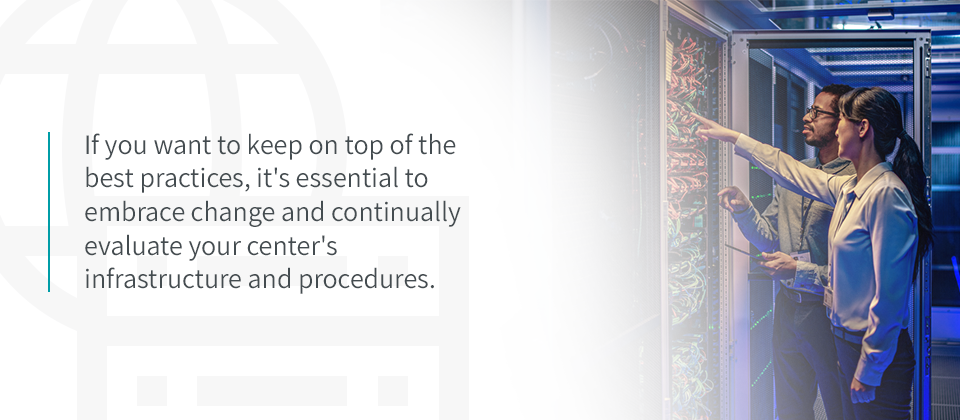 Growth in data storage and equipment occurs faster with each passing decade. If you want to keep on top of the best practices, it's essential to embrace change and continually evaluate your center's infrastructure and procedures. Some of the current data center standards and best practices include:
Security and compliance objectives: Your overall data center design should encompass appropriate security and compliance objectives, and they should be engrained in the various processes and structures. These objectives should be the foundation of your center and all future upgrades or changes. Your security team should adopt the goals and make sure to meet them in their operations from their first day onward. They should also apply to the security controls for each component of the data center, such as servers, networks and storage, and unite them under a singular mission and policy.
Appropriate and effective policies: To create successful and effective policies, you need to make sure they address the contexts, identities and applications in which they are meant to function. You should also enforce them with these elements consistently in mind. They should work well in and adapt to all environments, including physical infrastructure, virtual networks and cloud systems. Integrated policies will allow for more secure and seamless access for those connecting to applications.
Virtualization compatibility: As technology advances, data centers are moving more towards virtualization. As such, you should adopt security tech that is enabled or, at least, aware of virtualization to ensure it's working at a network level. You should be able to enforce the policy as you move or scale devices dynamically.
Consistent monitoring: To observe the security of all your physical and virtual assets and the connective areas between them, you should continually monitor everything at the network level. Pay specific attention to any potential gaps or configuration changes that create vulnerabilities, so you can solve them before anyone exploits them.
Integration: You can create a stronger and more secure data center by looking for products that come from integrated families and have a centralized management system. Even if they have similar capabilities, especially pertaining to policy controls, network security and risk management, it'll make it easier to create a strong and consolidated infrastructure and network.
Physical security: When considering information security, most people immediately turn to potential leaks or network breaches. While they are a significant concern, you should also put a strong emphasis on the physical security of your storage facility. Servers, hard drives, equipment and electric components all need protection from both unexpected accidents and unauthorized access.
Among these broad standards, there are also more specific ideals, such as the best practices for data center firewalls, which emphasize the importance of having a reliable firewall to block unauthorized access while allowing outward communication.
The general guidelines include these more refined practices. The specific standards are more subject to change with the evolution of data center technology. By working with a tech provider like DataSpan, you can meet these best practices and stay on top of the latest advancements.

Why Data Security Measures Are Essential
In the past decade or so, cybersecurity has become an essential element of every business that handles sensitive data. Cybercrime has increased as technology has advanced, and with so many individuals and companies using online databases, there's more information out there than ever before.
While software and network infrastructures have improved, allowing companies to organize and manage data conveniently, the prevalence of unsecured information provides plenty of opportunities for hackers.
Beyond hackers, other risks can lead to the loss of private data. Unexpected power outages or bad weather can be hazardous and cause you to lose sensitive information. While natural occurrences are inevitable, the risk of damage or loss is preventable. With structures and software in place, like backup systems, generators and other similar measures, you can reduce your chances of losing business.
Regardless of the circumstances surrounding data loss, such an incident can be a significant detriment to your company. Once you've experienced a breach, there may be customers who lose their trust. It may also serve as a red flag to those looking into your business. However, if you come back from a breach with humility and a security solution, you may be able to earn that trust back.
On the other hand, having stellar security in the first place can improve your reputation and make you a reliable choice for potential customers. Companies that have thorough security systems are generally seen as more dependable, especially in the eyes of those who are trusting you with their information.
Customers want to see that your company is taking data safety seriously, and by having the right measures in place, you'll show that you're concerned and careful.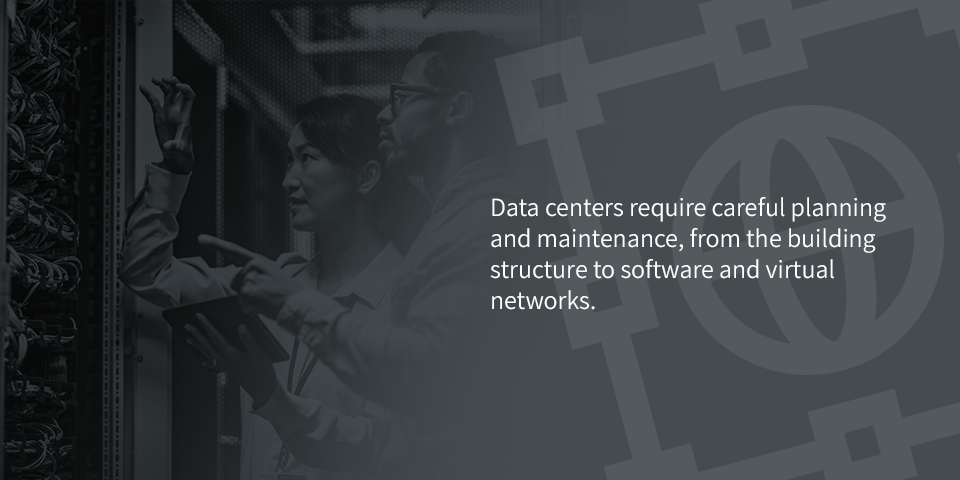 Professional Consultation
Data centers require careful planning and maintenance, from the building structure to software and virtual networks. They involve an extensive amount of processes and physical components to run and plenty of support and upgrades to remain as effective as possible. There are many moving parts in a data storage facility, and the supporting software and cloud network brings a whole new level of knowledge to the mix.
It takes a skilled individual to understand the ins and outs of data facilities. If you aren't confident in your ability to identify and mitigate potential risks, you'll likely need the help of a professional data center consultant.
Companies that perform data center consultations are filling a specialized need. Many businesses that require the use of a data facility don't have a specialist on their team for the sake of management or implementing updates.
Data center consultants can inspect your current facility and operations and let you know what you can do to improve the overall security of your center. They are exceptionally skilled in cybersecurity management and will provide a well-trained eye when it comes to spotting risk factors or finding ways to improve or upgrade. These professionals can help your company find potential vulnerabilities, propose solutions, consolidate and optimize, enhance tech, plan for the future and more.
Ultimately, consultants are there to help you make better-informed decisions and ensure your security measures are effective. But they can also provide advice beyond security. For example, they'll be able to identify ways your company can improve power efficiency and make your facility more eco-friendly.
Consultants can advise you on how to improve workflow or simplify the physical setup of your equipment. Hiring a consultant can potentially help you cut costs and save your company money in the long run.
In general, a consultation consists of a professional inspector evaluating the current state of your data center. They'll look over your facility from top to bottom, checking the physical infrastructure and software network. Then, they'll assist you in finding the right solutions for your company to increase security, mitigate risks and stay within budget. If you work with a consultant backed by a reliable colocation company, such as DataSpan, you can feel confident in your data center's security and get through the process with greater ease.
Security Assessments
To ensure your data center is as secure as possible, you need to perform security assessments. These assessments are essential to improving information security, as they review every area of your data center and check for potential risks or issues. By conducting a thorough evaluation, you can appraise your center's reliability and overall security, from physical infrastructure to standard and emergency procedures.


The first step of any assessment is to identify and record potential risks. Some of the areas an inspector should review in a security evaluation include the:
Center location: The location is the most general aspect of your data center, but it can have a significant impact on security. The inspector should take into consideration whether or not the building is close to an airport, railway or interstate, and if there are any nearby hazardous storage facilities or surrounding flood plains.
Building: Architectural concerns also come into play during a security assessment. A visual evaluation of the exterior and interior walls, building envelope, ventilation structures and any other areas that may contain risks will reveal whether or not you need to make any foundational changes.
Mechanical and electrical systems: Also known as the critical systems of a data center, the mechanical and electrical elements are crucial in determining reliability. They can cause severe vulnerability if there are any hazards, damaged or improperly installed components or even outdated systems. The inspector should consider the age and usage frequency, general condition, capacity and efficiency of each piece of equipment, plus the overall distribution of power and cooling throughout the center and maintainability. Note any points of potential failure, as you will need to address them after the assessment.
Fire safety: Your data center needs to have an adequate fire protection system and emergency procedure. The assessment covers the type of system in your building and determines whether or not it meets the security standards. Outdated models can put your center at risk in the event of a fire.
Communications: Communications systems are also significant in data centers, and they have a lot of working parts to check. The inspector should focus on diverse fiber entrances and routes, stress relief, inner duct use, carriers and all other essential components.
General security: To trust the safety of the information within your data center, you have to focus on the physical security of the building. Many companies focus on the potential for data loss by way of outages or mechanical failures, but tampering is also a major concern. An inspector should evaluate the access controls, placement of cameras or other monitoring devices, the reliability of your security systems, escort procedures and all other equipment or policies relating to building security.
Once you check for potential risks, your next step is to decide how to reduce them. The point of identifying where your data center's weaknesses lie is to improve your infrastructure, physical building, workflow or any area you feel is lacking. You can write new policies and strategies to propose upgrades, whether they are for physical or procedural elements. Find ways to rectify the current risk areas and make sure the solutions integrate well without creating any new concerns.
Beyond solving apparent issues, you should also use the results of the assessment to plan for potential future occurrences. For one, you can improve your safeguards for power outages or other forms of shutdowns.
You'll need to have a solution in place to get your center up and running as soon as possible, such as an emergency generator, and a way to back up data to prevent any loss during a shutdown. Also, it's essential to include the estimated costs for each solution, if applicable.
After you create a plan that covers all areas requiring improvements — as identified by the risk assessment — the persons in charge of implementing any changes should review and either approve or deny the plan. If they give it their approval, your company can proceed with executing the strategies and modifications necessary. You should also update your data center security policy at the same time.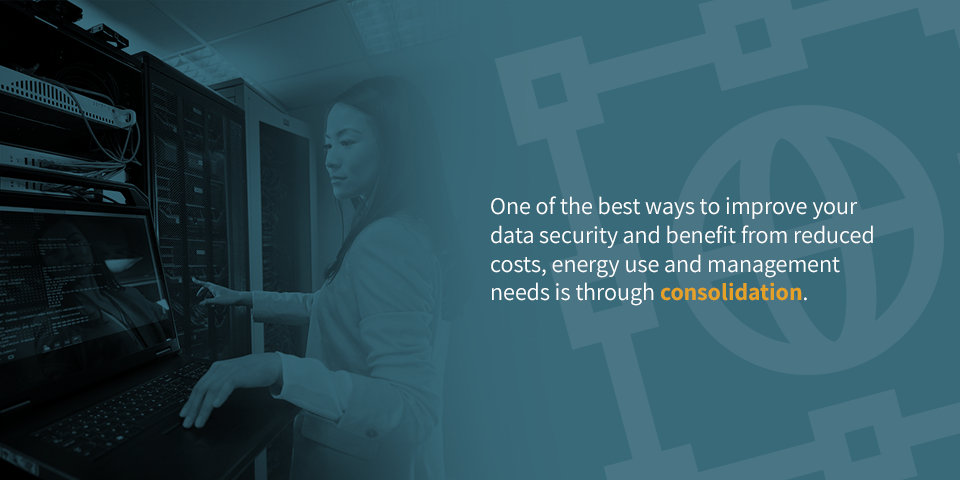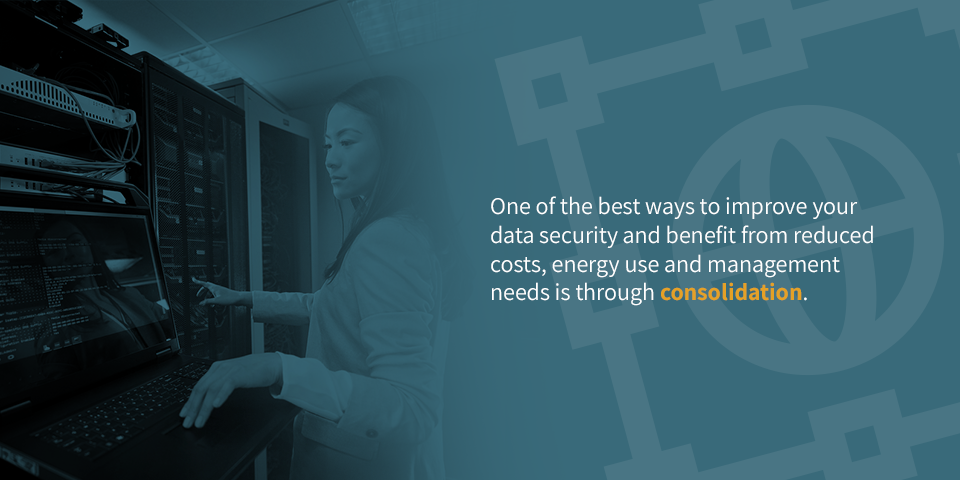 Physical and Virtual Consolidation
One of the best ways to improve your data security and benefit from reduced costs, energy use and management needs is through consolidation. By consolidating your data through infrastructure optimization or cloud computing, you'll increase your security while minimizing your data center footprint.
With many options available for companies, it's relatively easy to find ways to downsize while doubling safety. Data center consolidation has many benefits, including:
Increased productivity: Consolidating your data center facilities means streamlining your infrastructure. Your company will have the advantages of enhanced operations, higher availability, better uses of technology assets and increased flexibility.
Increased energy efficiency: While consolidating data centers or transitioning to a new infrastructure, you can refresh your hardware. This upgrade will allow you to lower the costs of your electric bills and benefit from improved Power Usage Effectiveness (PUE). The savings you'll see are direct and provide you with the opportunity to reinvest capital.
Reduced expenses: For large enterprises, consolidation can save hundreds of thousands of dollars or more. They'll help you identify and eliminate inefficient operations and redundancies as well as decrease your overall maintenance costs.
Improved security: By reducing the size of your data centers through consolidation, you'll be able to streamline and centralize your operations. It'll also help you get rid of any platforms that are outdated or reaching the end of their support. Both factors reduce the probability of facing a system failure or attack, as they minimize the overall landscape of your infrastructure, creating a smaller target for attackers and less of a chance of a technology breakdown.
Consolidation is much more than a method of simplifying your processes and networks. It's an excellent way to foster better integration, minimize landscape to reduce the potential for attacks, centralize your management efforts and cut down on expenses. DataSpan offers solutions such as the hybrid cloud, allowing you to consolidate while moving towards a more secure method of storage.
Technology Upgrades
The technology you choose to rely on to store your data is just as essential as the network infrastructure and monitoring practices. Having high-quality, reliable and updated equipment is crucial to keeping your information safe. With the right kinds of tech, you can seriously mitigate various types of risks, from access breaches to accidental loss.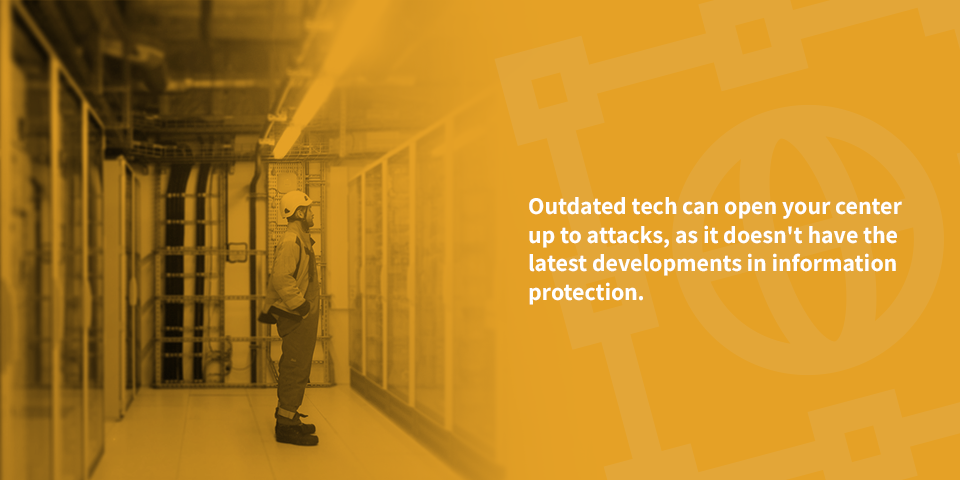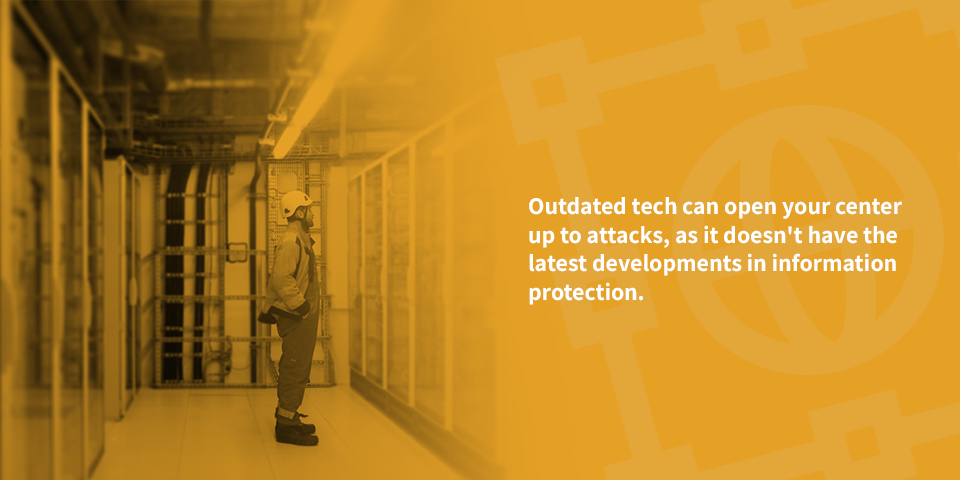 Holding on to old technology and equipment can hinder your efforts at improving data security. It may be tempting to hold on to components as long as possible to conserve your budget. However, outdated tech can open your center up to attacks, as it doesn't have the latest developments in information protection.
Furthermore, they're naturally more prone to failures, outages and breakdowns, especially if they're end-of-life (EoL) devices that are soon to lose technical support from the manufacturer.
Upgrading your technology will ensure it remains within the manufacturer's support terms and that it comes with more recent tech developments in terms of security. Beyond age, updating your equipment provides you with the opportunity to choose components with better integration or simplify your systems and reduce your footprint. If you can manage to consolidate while upgrading, you'll improve your data security faster.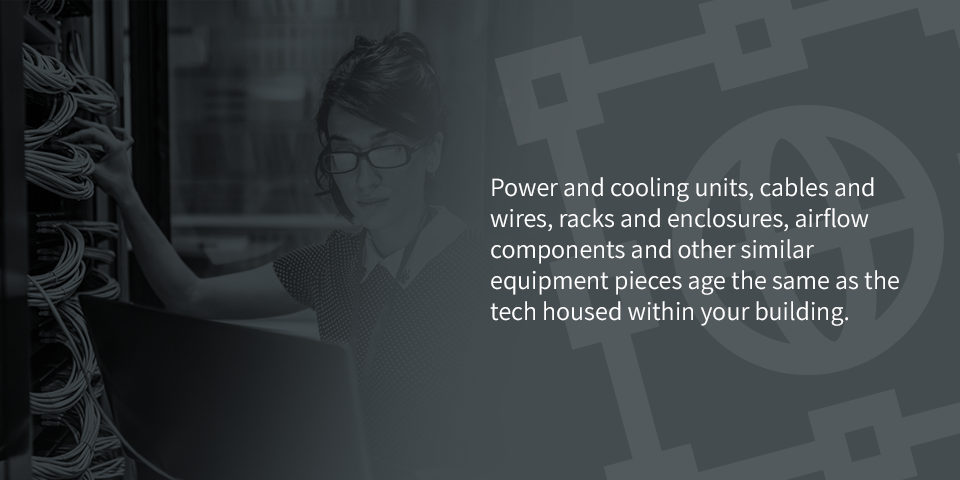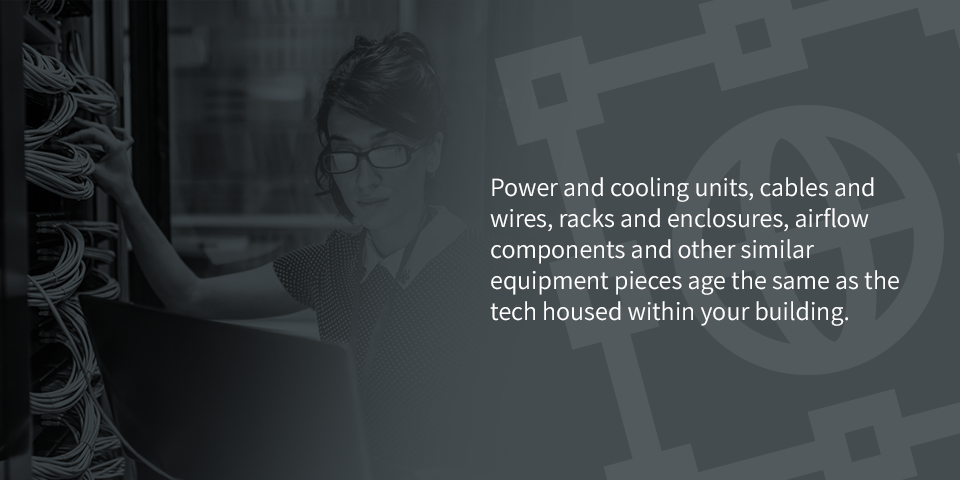 The same goes for equipment less specific to information storage, but still necessary to the data center's infrastructure. Power and cooling units, cables and wires, racks and enclosures, airflow components and other similar equipment pieces age the same as the tech housed within your building.
The longer it goes without maintenance or replacements, the higher your chances are of experiencing failures. Be sure to inspect these components and keep them upgraded as necessary.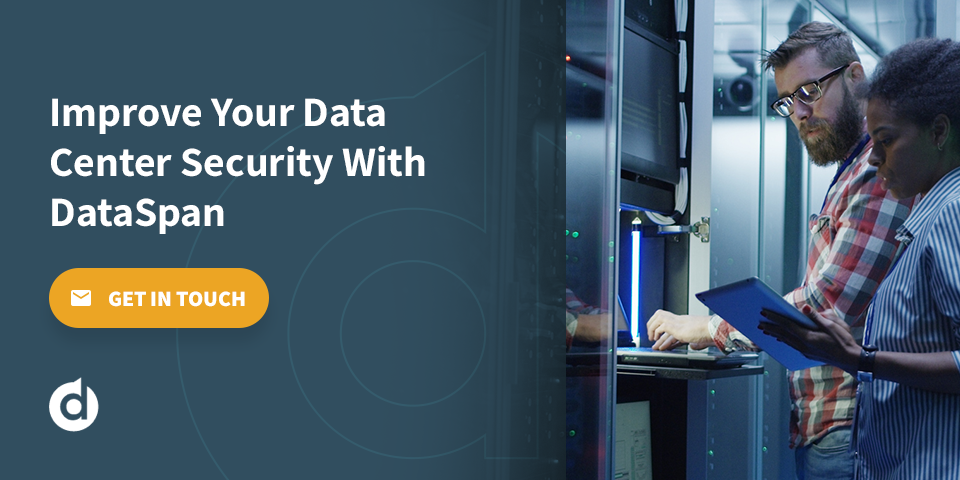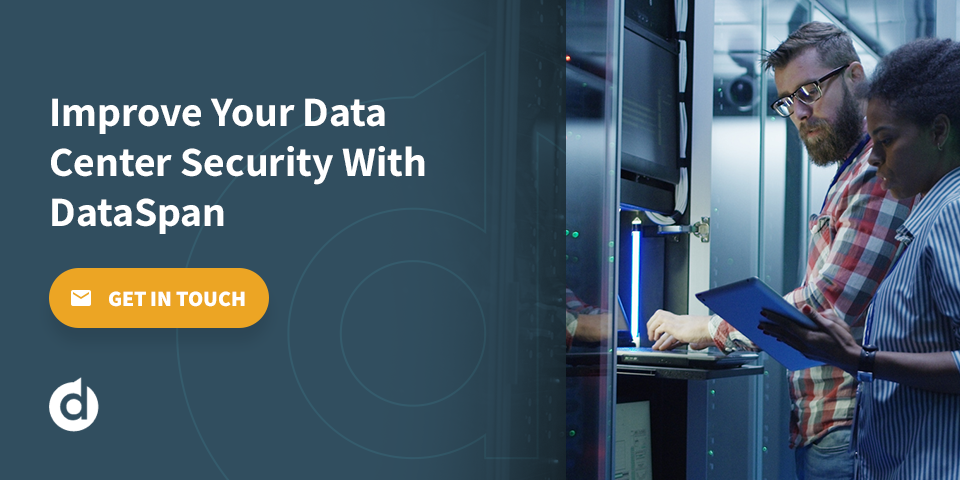 Improve Your Data Center Security With DataSpan
When you're looking for the best ways to increase your information security, it's essential to work with a reliable equipment provider and support team. At DataSpan, we aim to provide you with custom solutions to suit any need and resolve any challenge.
With 45 years of experience in the industry, we know how to help any business optimize and improve their data centers, from providing specialized equipment to top-quality services. We'll work with you through the process, from consultations to installation and future maintenance.
Partner with DataSpan to achieve a more secure data center — contact us for more information or to find your local representative.