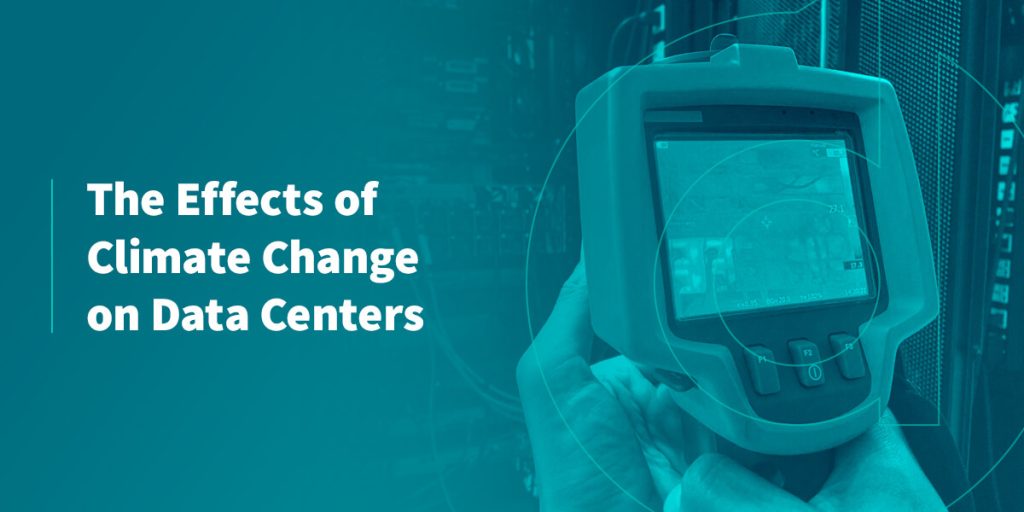 Climate change is impacting more than our wildlife and natural resources. The changing weather can compromise our data centers and lead to numerous performance issues that are both costly and inconvenient.
In an increasingly digital world, protecting our data centers is necessary to maintain operations and keep businesses that rely on online networks and servers running successfully.
From prolonged heat waves to increasingly severe storms, climate change is causing many challenges for the online world of information technology. Learning about the impacts of climate change on data centers and how to combat these issues is essential.
Weather and Data Centers
Changing weather patterns are causing uncertainty for digital industries and data center management. Climate change creates the following extreme weather conditions that can negatively impact data centers:
How Climate Change Affects Data Centers
Explore how data centers are affected by weather changes due to rising surface temperatures.
Power Outages
Power outages are one of the most devastating effects of climate change on data centers. Severe weather can strain the power grid infrastructure, which is already struggling to meet demands in the United States.
In addition to causing downtime, power outages can cause the following problems for your data center:
Data loss: Your business could lose valuable data if hard drives and servers fail during an outage.
Corrupted files: Sudden loss of power can corrupt your files or cause them to process only partially.
Damaged equipment: Power grid failures can disrupt and damage your data center equipment.
Performance Issues and Disruptions
High temperatures and severe weather caused by climate change can interfere with your data center's performance. Data center equipment often requires cooling gear to maintain a safe operating temperature for reliable deployment. The stress of above-normal temperatures can overwork cooling equipment, leading to failure.
While most data centers can withstand the impacts of typical severe weather, serious conditions such as prolonged heat waves or extreme flooding caused by climate change can cause untimely disruptions that data centers cannot withstand.
Downtime and Unplanned Costs
One of the most harmful impacts of climate change on data centers is unplanned downtime. Pausing your operations can come with a price tag because of the associated costs, including:
Reduced productivity: If your business relies on online servers and networks, downtime impacts your team's ability to access their work and halts productivity.
Data loss: Disruptions and downtime can lead to corrupted files and make your data center vulnerable to costly cyberattacks.
Lost sales: If your operation performs online business, downtime can prevent customers from making purchases, which ultimately impacts your profitability.
Compensation for lost services: If you offer customers compensation for unplanned service interruptions, these costs can add up quickly.
Equipment repairs: When severe weather damages your equipment, you may face downtime while addressing the necessary repairs and component replacements.
Backup generators: Investing in backup power sources is beneficial to reduce downtime and keep your operations up and running.
Lost reputation: Downtime can hurt your company's reputation. Providing reliable services is crucial to customer loyalty and establishing your services as dependable.
Planning for the Unexpected
The key to combating the negative effects of climate change on data centers is preparing for the unplanned. Here are a few ways your business or organization can address the high temperatures and severe weather associated with the changing climate.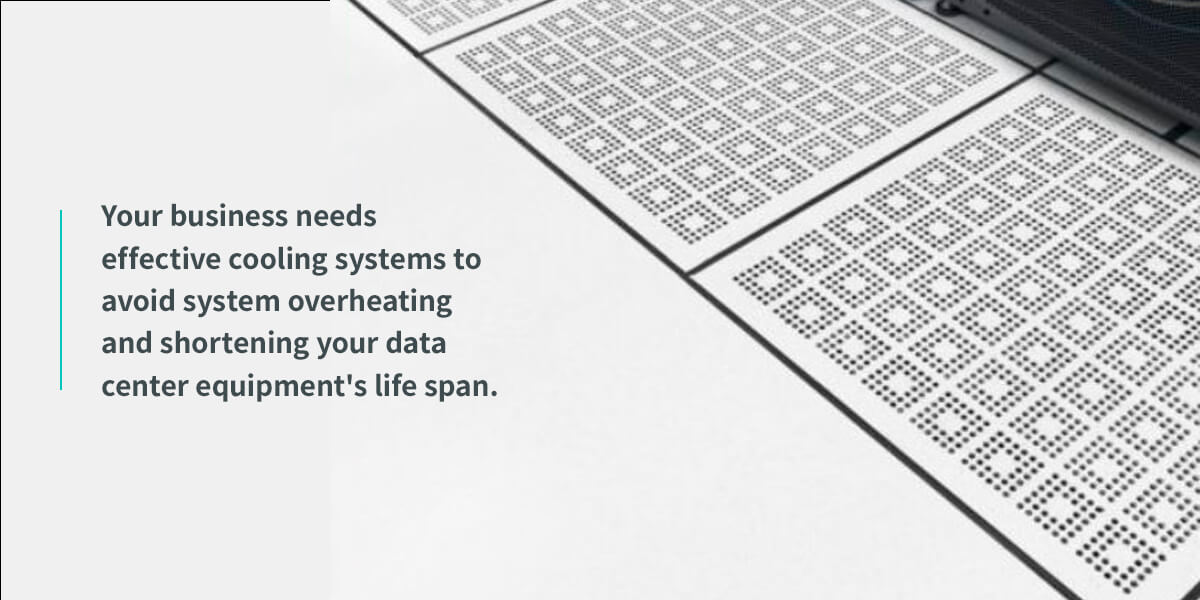 Meet Your Cooling Needs
Fighting heat and humidity is crucial for keeping data center equipment functioning at its best. Your business needs effective cooling systems to avoid system overheating and shortening your data center equipment's life span. The right solutions should help:
Improve airflow.
Maintain an optimal environment.
Reduce energy costs.
Finding the right cooling systems will keep your equipment operating at its best and extend its life, helping your business maximize its investments and enjoy more uptime.
Find Adequate Power Solutions
Every data center requires an uninterruptible power system to combat downtime and boost system reliability. As the digital world continues growing rapidly and climate change increasingly threatens information technology's stability, arming data centers with the right power solutions can give your business peace of mind. In addition, consider the need for backup generators to minimize unplanned downtime and keep your data center functioning in the face of severe weather.
Create a Disaster Recovery Plan
With the growing threat of severe weather caused by climate change, organizations should craft a plan of action for unexpected events to maintain uptime. Decide how your business will respond to issues such as power outages or physical damage so you can streamline recovery and get back to normal operations as soon as possible.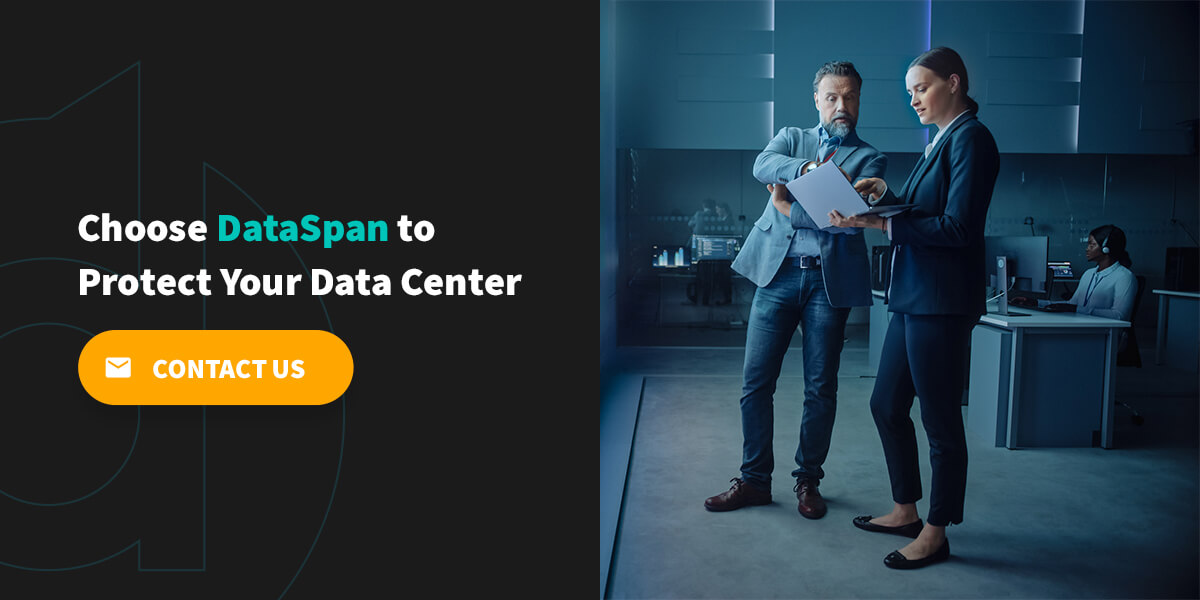 Choose DataSpan to Protect Your Data Center
For almost 50 years, DataSpan has provided our customers with the technology solutions they need to optimize their data centers. Our experienced team is here to help bring your data center to the next level, no matter what happens in the future.
From infrastructure to support, we can help your business with data center IT services and storage to help you combat the unexpected and improve your business's data management. More than half of the Fortune 1000 trust us with their IT operations.
Contact DataSpan to learn more about our data center solutions.