(By Reegan Barnett at Raritan)
Data centers are in the midst of another evolutionary cycle. Emerging technologies coupled with changing environmental concerns have led to an environment of numerous moving and nonmoving parts that must cohesively work together. Unfortunately, more often than not, weaknesses are only visible during times of stress. To combat these weaknesses before high-stress situations occur, the top concerns for data center managers, as well as the potential challenges associated with emerging technologies, must be addressed.
Top Four Concerns for Data Center Managers
Preparedness is often the first step for resolving potential challenges and devising solutions. As such, in order to properly prepare for the future of data centers, it is important to first understand the top concerns for data center managers.
1. Climate Change. — In a recent 2018 study, more than 50 percent of participating organizations were concerned about the potential for climate change disruptions to existing data centers. Throughout the globe, organizations need to take into consideration the potentially negative impacts of rising temperatures, growing floodplains, and an increase in violent storms. All three types of climate change coincide with the increase in region-wide disasters. In order to prepare for this potential challenge, data centers need to include disaster and emergency planning efforts into the broader business continuity plans for the entire organization.
2. Data Center Infrastructure Security Threats. — Due to the nature of the sensitive business and personal information that they hold, data centers need to remain vigilant for potential infrastructure security threats. Recent studies show that these attacks are more frequently being conducted on an IP-basis. As such, organizations need to effectively control how machines are connected to their data centers. Through private networks, a limited number of access points, and stringent monitoring systems, data centers can remain prepared to effectively combat infrastructure security threats.
3. Emerging Edge Computing Capacity. — Edge computing is set to be one of the emerging technologies that disrupt the data center sector. This type of technology is a direct response for the need to process data closer to where it is generated, consumed, integrated, and computed. As with any emerging data center technology, the concern for many managers lies in security and data sovereignty. However, as organizations require access to data at the "edge," these solutions will continue to be implemented for a variety of purposes. From "store and forward," to data consolidation and backup, self-contained micro-modular data centers will play a key role in deploying a viable solution for edge computing.
4. DCIM Strategies. — Data center complexity is on the rise. As a response to this increased complexity, the requirements for control, management, and visibility from DCIM software has also grown. Fortunately, DCIM products have recently matured to now offer rich, scalable, and stable management solutions to increase the forecasting, agility, and efficiencies of data centers. While it is still an under-deployed technology, it is expected that as it continues to mature, so too will it become a more widely adopted solution. The challenge for data center managers will be creating and implementing the operational changes needed to support DCIM software.
The Bottom Line: Be Prepared for Upcoming Challenges
Climate change, data center infrastructure security threats, edge computing, and DCIM strategies are all concerning areas for data center managers. As these emerging technologies continue to be adopted, data centers will need to take a proactive approach. Through a state of preparedness, data centers can more readily adopt the technologies needed to meet the growing needs of organizations. Finally, with the right knowledge and preparation, data centers can continue to grow and evolve as they adopt new technologies, address the concerns of data center managers, and meet the evolving needs of organizations.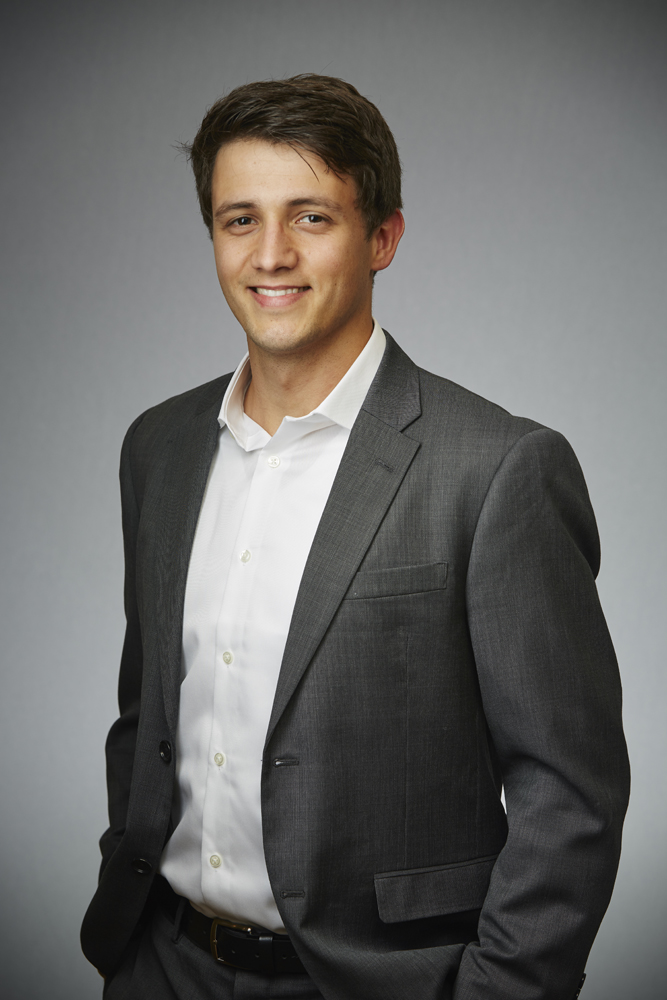 Alex von Hassler's long term focus is the continued testing, learning, and deployment of modern IT solutions. During his years as a DataSpan team member, his responsibilities grew from managing Salesforce CRM to improving system security, creating marketing initiatives, as well as providing continued support to the highly motivated and experienced team in an ever-changing industry. As DataSpan evolves to provide the best-fitting IT solutions to its customers, Alex von Hassler continues to hone his skills in the world of web-based ERP systems, security, and best customer engagement practices. Empowering such a dynamic team with the right tools provides him with enormous gratification.